SAIC reports organic growth for sixth consecutive quarter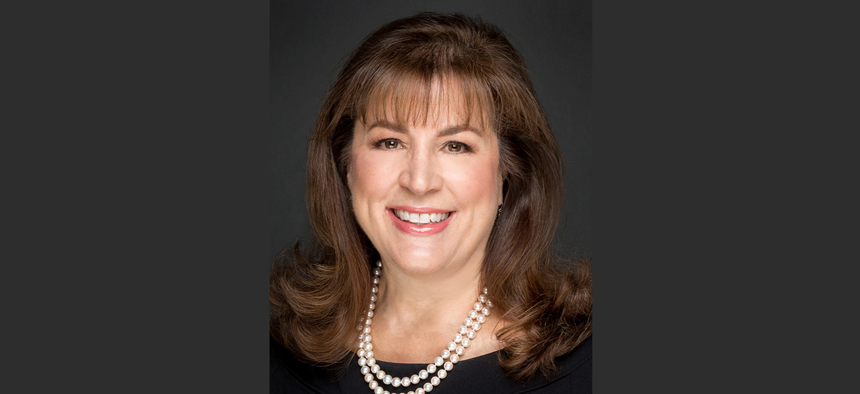 That start to Science Applications International Corp.'s 2023 fiscal year comes amid the loss of a large contract.
Science Applications International Corp. has reported its sixth consecutive three-month period of organic growth with revenue in its first fiscal quarter hitting $2 billion.
"The progress we have made on further strengthening our culture and our continued focus on the mission have directly contributed to the improving financial results we've delivered," CEO Nazzic Keene said Monday during a conference call with investors.
SAIC has also focused on diversity and inclusion "because we know that the best outcomes come from diversity of thought across our 26,000 employees," she said.
First quarter sales grew 6% overall over the prior year period and 4% organically when excluding acquired revenue. 
SAIC divides its revenue into two categories: growth and technology accelerants the company also terms "GTA," and "Core."
GTA covers the offerings SAIC has brought in through acquisitions such as Unisys Federal to include secure cloud computing, enterprise IT, and systems integration and delivery.
That category represents 27 percent of revenue but a larger share of operating profits, Keene said. SAIC's strategy is to grow GTA to a larger share over the next few years and also expand the Core business at the same time.
Core is the remaining 73 percent and refers to engineering services, IT and technical services, and logistics and supply chain.
During the call with analysts, Keene cited one example of GTA work as SAIC's Cloud One contract with the Air Force to provide a one-stop shop for cloud migration activities. An example of Core is the Mark 48 Torpedo where SAIC assembles, tests and delivers the weapon to the Navy.
"Our strategic focus going forward will remain centered on creating the most rewarding and differentiated experience for our employees, investing in markets with growing demand where SAIC has enduring competitive advantages and allocating capital to drive improving financial returns for our shareholders," Keene told analysts.
SAIC's first quarter performance comes amid its loss of the $2.5 billion NASA AEGIS contract to Leidos. That contract for IT and communications services represented nearly 2% of SAIC's annual revenue.
"Nazzic and I are just very proud of how resilient the teams have been to bounce back and grow the pipeline consistently so we can continue to grow the company on a top line basis," Chief Financial Officer Prabu Natarajan said.
The company also increased its full-year revenue guidance to a new range of $7.43 billion-to-$7.55 billion with the lower end of range 1% higher than the previous outlook.