Leonardo DRS finds transaction partner to take it public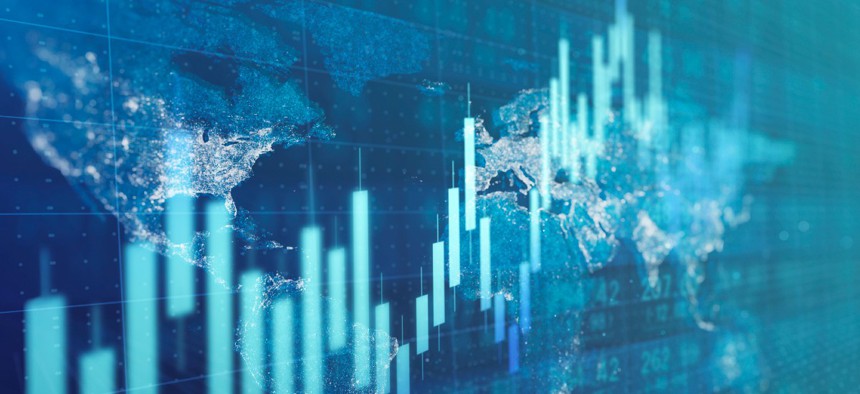 Interest in listing the DRS business on the stock market never wavered even after a planned IPO was nixed.
Nearly year on from pausing a planned initial public offering, Leonardo DRS has found a partner for a transaction that will indeed take it to the stock market as a larger middle-tier defense company.
Leonardo DRS said Tuesday it will acquire Israel-headquartered radar maker RADA Electronic Industries, then return 19.5% of the combined shares to the latter firm's investors in an all-stock transaction.
The Leonardo parent company will own the remaining 80.5% of the equity in the combined company, which will remain as "Leonardo DRS."
Without giving clear financial details, Leonardo DRS said that structure is intended to give RADA's shares a 20% premium over the last 45 days of trading. RADA's stock closed at $11.64 Friday on a market capitalization of around $578.6 million.
All parties expect to close the combination in the fourth quarter of this year, pending a RADA stockholder vote and regulatory clearances.
Leonardo DRS' Italy-headquartered parent postponed its plan for an IPO of the subsidiary in March 2021 on uncertainty regarding the state of financial markets.
But the interest in taking the DRS business to the public markets apparently had not wavered, Leonardo DRS CEO William Lynn said Tuesday during a conference call with investors.
"By doing the reverse merger the way we've done it, we're able to gain the Nasdaq listing and get it in an expeditious fashion with far less risk than an IPO," Lynn told analysts.
Merging the DRS business with RADA is also a way for the parent company to realize some financial return on the investment it made in 2008, when Leonardo acquired the then-publicly traded DRS.
The end result of combining Leonardo DRS and RADA will be a company listed on both the Nasdaq and Tel Aviv stock markets with four core markets: advanced sensing, force protection systems, electric power, and propulsion and network computing systems for defense customers.
While Leonardo DRS had an extensive sensing portfolio on its own, Lynn said RADA "gives us the one sensor we don't have: radar."
Lynn identified the force protection arena as one where the combined company can realize revenue synergies over the next two-to-three years with expectations of increased purchases there from the U.S. Defense Department.
The conflict in Ukraine also exposed the need to upgrade force protection systems all across Europe and particularly air defenses, Lynn added.
Leonardo DRS estimates the combined company would have had $2.7 billion in 2021 pro forma revenue on $305 million in EBITDA (earnings before interest, taxes, depreciation and amortization).
Pro forma net debt stood at $197 million as of the first quarter's end, giving the company a net debt-to-EBITDA ratio of 0.6 and hence room for making acquisitions.
More recently, Leonardo DRS had been active as a seller of businesses so it could raise funds to pursue larger acquisitions closer to what it identified as core. Those divestitures include the sale of a satellite network integration unit to SES for $450 million and transfer of a stake in a sonar joint venture to the other partner in Thales.
Leonardo DRS is also making some industry history in acquiring RADA. Both companies say this is the first time a major U.S.-headquartered defense company backed by a global defense prime has acquired a significant Israeli defense technology company.
Evercore is serving as exclusive financial adviser to RADA, while DLA Piper LLP and S. Friedman & Co. are acting as legal advisers to the company.
J.P. Morgan Securities serves as exclusive financial adviser to Leonardo DRS. Sullivan & Cromwell and Herzog Fox & Neeman are advising Leonardo on the legal functions.