In TV interview, Lockheed CEO highlights the stress of a tight chip supply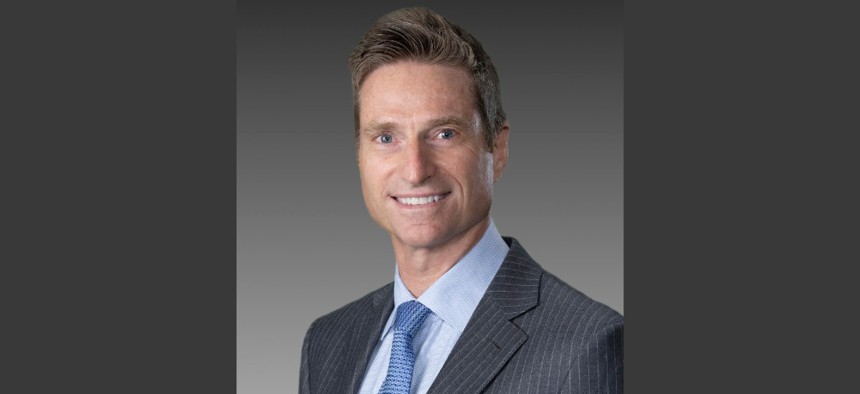 Semiconductors go into missiles for Ukraine's defense against Russia and will be key to future defense production, says Lockheed Martin CEO Jim Taiclet.
The U.S. government's supply of weapons and other assistance to Ukraine in the latter's fight against Russia was the overall context of Lockheed Martin CEO Jim Taiclet's appearance on CBS' "Face the Nation" program aired Sunday.
As was President Biden's Tuesday visit to a Lockheed facility in Troy, Alabama, that houses production of Javelin anti-tank missiles that are key to Ukraine's defense. Raytheon makes those missiles also and like Lockheed is ramping up investment and production.
Yet one fact mentioned during that interview about those weapons illustrates of what I see as today's highest technology stressor affecting nearly every industry, including defense.
Anchor Margaret Brennan brought up that Javelin missile contains roughly 250 computer chips, an item found in just about everything we use these days, and there's not enough of them to go around.
Taiclet said the current production line as is "can run today," but the future will require more domestic supply and capability in semiconductor manufacturing and testing.
He brought up the passage and signing of the Bipartisan Innovation Act as something that would help in that effort.
That bill would put $52 billion in federal funding toward the domestic production of semiconductors, 88% of which are made outside the U.S. amid efforts by China and others to lead the world in production.
But as Taiclet pointed out then and others have highlighted to us, scaling up computer chip production assets and processes takes multiple years.
Making the chips is also a highly capital-intensive effort that requires continual reinvestment because of how quickly technology advances, so a big part of the game is simply keeping up.
We can see what happens after falling behind: high-end chips the world considers good only come from a handful of facilities in Asia. Those supply chains were disrupted by the COVID-19 pandemic and continue to be rattled by global demand outstripping what is available.
It seems from this corner that all of today's technology stressors will only get less so once there are enough good, quality chips to go around.