Chip shortage raises key considerations for GovCon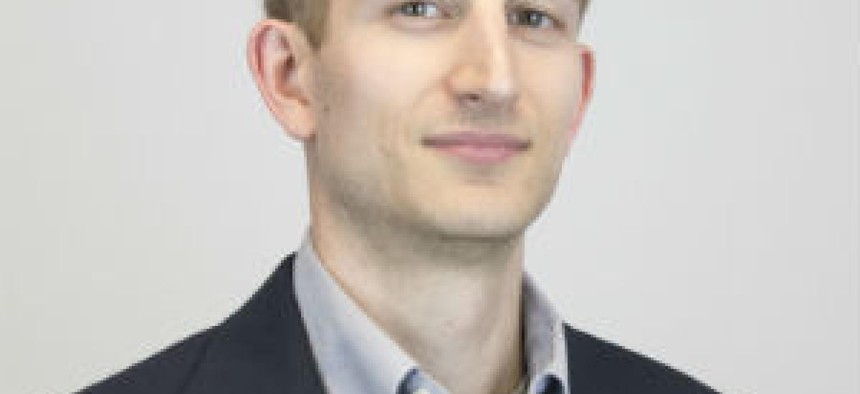 Just about everything in the world runs on computer chips and the world keeps wanting more of these items including government contractors to make complex technology systems for customers. Here we try to understand what the global chip shortage means for the public sector ecosystem.
Just about everything in the world that is important, useful or even at the very least entertaining runs on computer chips and the world keeps wanting more of them.
Problem is: there are just not enough of them to go around in the world with the COVID-19 pandemic rattling the supply chains of everything. Including the kind of chips that many companies across multiple sectors deem to be good and able to help make the products customers want.
Some publicly-traded government technology companies have cited the chip shortage as a drag on their financial and operational performances, plus indicated the impacts will continue to be felt in their own supply chains for the foreseeable future. They are certainly not the only ones to be affected, but do have to talk about it to be transparent with investors.
Calling the chip shortage an issue affecting the entire public sector ecosystem is easy. Determining the exact effects however admittedly gets murky when considering the industrial base's different pace and cadence from other sectors.
Here are snapshots of how I heard two veteran supply chain and government market watchers see it after speaking to them.
Knowledge is power
Two immediate action items that companies and customers are undertaking include getting a better understanding of their own and the overall supply chains. They also are looking at commonalities across programs and systems to prioritize buying patterns.
Chris Meissner, co-founder and chief operating officer at public sector and supply chain analytics firm 202 Group, added that the convergence of semiconductor supply chains between the defense industry and others can present an additional challenge in that effort to gain better understanding.
"In some cases, you very well may have the Army working sometimes in cooperation but sometimes in competition with the auto industry, for very similar types of semiconductors," Meissner said. "The more we talk about innovation and non-traditional or commercial players in the defense space, the more a supply chain issue happens in a commercial market, it becomes a supply chain issue in the generally relatively insulated defense market."
How Defense Department acquires from its industrial base and in turn how aerospace-and-defense companies do the same from their suppliers may be exacerbating the issue also.
Meissner said A&D contractors typically buy "in the state of the practice," or in-line with today's government customer requirements; as opposed to the "state of the art" approach from the commercial world.
Then there is the question over storage, which translates to inventory and the costs of that can get high quickly if left unmonitored. Carrying inventory of all products is one solution to mitigate some effects from shortages of chips and other parts that go into larger systems.
But the storage and inventory practices Meissner called "just in time" and "lean inventory" -- which should explain themselves -- have also crept into the national security arena.
"To say that DOD (the Defense Department) has special requirements and therefore has special supply chains is increasingly less true," Meissner said.
Which leads to this open-ended question Meissner posed to me for consideration regarding converged and interconnected supply chains:
"The ceramics that are fundamental to the sonar of a torpedo, may also be fundamental to medical equipment that's used to look into lungs," he said. "Whether or not that's true, we don't know, but that's the type of insight people need to begin to uncover."
What's the solution?
Data from last year out of the Semiconductor Industry Association indicates quite a divergence: the U.S. acquires more chips than any other country, but our country's share of actual semiconductor manufacturing keeps going down.
The chips have to come from somewhere if just about everything in the world is going to run on them. So the high-end chips the world wants mostly come from a few so-called "fab" facilities in Taiwan, South Korea and other countries in Asia.
But Mark Lewis, former director of defense research and engineering at the Defense Department, suggested DOD is actually behind the curve when it comes to microelectronics and is in need of the very items at the heart of the current crunch.
"The defense industry has sought out in some cases its own supply chains, which I'd argue is not a good thing, because it means that the defense industry is not on state-of-the-art: sometimes one or two generations behind," said Lewis, now executive director of the National Defense Industrial Association's Emerging Technology Institute. "The good news is that makes you somewhat immune to the broader global effects, but there are a lot of really bad things that come with that."
What are those bad things? Lewis said that compared to state-of-the-art chips at just below 7 nanometers, the DOD and industrial base are largely buying .5-nanometer chips from a select few trusted suppliers because everyone in the ecosystem knows they work.
So the chips made by companies in today's headlines like Taiwan Semiconductor Manufacturing Corp., Samsung, Intel and very few others are largely not in the industrial base's fold.
Consider too that being in the chip manufacturing business is absolutely not for the faint of heart, given it is a multi-billion dollar investment just to start such a facility. That also means "always reinvesting" as Lewis put it because of how quickly the technology advances.
Help could be on the way if the $52 billion CHIPS Act to directly fund the U.S. domestic semiconductor industry ever gets out of Congress. That bill has yet to pass the House after the Senate approved the legislation.
DOD also entered the fray when it awarded Intel an other transaction authority agreement in August to help create a domestic commercial-chip building ecosystem.
Whatever form that help takes, Lewis believes the government must take the lead on driving innovation in microelectronics because of their unique nature and role in everything including defense.
"Just as there is no business case for commercially-produced aircraft carriers, it's difficult to make a business case around state-of-the-art defense microelectronics," Lewis said.