L3Harris unveils new tech development arm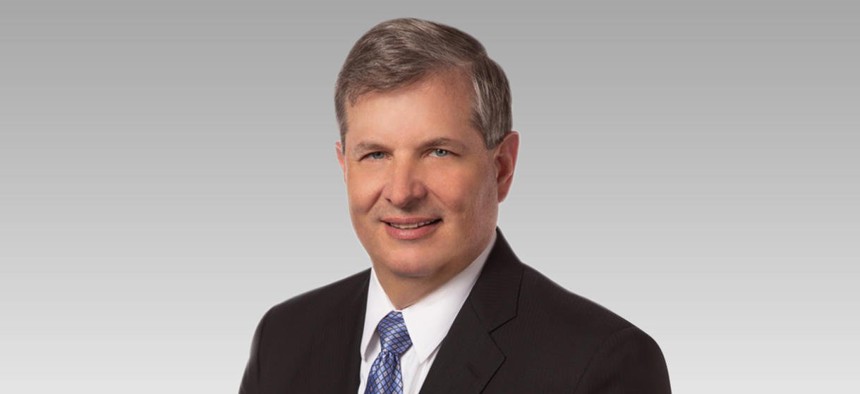 L3Harris Technologies began the year with a consolidated structure to its business and has now stood up a new organization focused on the defense company's research-and-development function.
The new L3Harris Agile Development Group unveiled to the market Tuesday will act as an innovation accelerator and collaboration initiative focused on technology and capability development.
ADG will be led by President Dave Duggan and have approximately 2,500-employee team of engineers, program managers, technicians and operations professionals. Some of their initial focus areas will include sensors, mission systems, unmanned systems and weapons systems.
In standing up the ADG team, L3Harris is looking to adopt a more rapid and advanced methodology when it comes to technology development as the U.S. military in turn is pushing for more speed and agility on that front.
The ADG initiative is launching in the wake of the Biden administration's fiscal year 2023 budget request that asked for $130.1 billion in funds for spending on programs for so-called RDT&E -- research, development, test and evaluation.
"U.S. national security leadership has been emphatic -- the development and acquisition paradigm must adapt to deliver advanced, responsive capabilities more quickly," L3Harris CEO Chris Kubasik said in the release. "Our company strategy aligns with that emphasis -- industry needs to think and act differently to deliver capabilities to support integrated deterrence and to build enduring advantages, and our ADG will do just that.
"The nearly 10% increase in RDT&E funds will lead to meaningful technology development in the next year, and we stand ready to partner with the department to rapidly make a difference," added Kubasik, who also is vice chair of L3Harris' board of directors.
ADG will have a dedicated internal investment fund to further mature and engage in risk reduction activities regarding the technologies it develops.
Since the merger to create L3Harris in the summer of 2019, the company's R&D portfolio and approach has been an item on its integration agenda.
Company leaders have worked to consolidate areas of overlap across both legacy businesses and narrow the number of projects in order to gain greater focus on areas the company sees as core.
From last year's $17.8 billion in revenue, L3Harris estimates it put nearly 4 percent of that into R&D projects focused on these three broad themes: spectrum superiority, actionable intelligence and warfighter effectiveness.
L3Harris unveiled another aspect of its approach to technology development in late March with the announcement that it would partner with venture investment firm Shield Capital to look for and partner with emerging tech companies.
Their idea is to focus on businesses developing products for potential dual use in defense and commercial applications across cybersecurity, artificial intelligence, space sensing and automomy.
From L3Harris' vantage point, the ADG team will be a main participant in that partnership as they look for opportunities to undertake technology transfers and other types of transactions including investments or acquisitions.
ADG will also ramp up its collaboration efforts through other investment and partnerships across industry.