Better tools for analysts drove CACI to buy Bluestone Analytics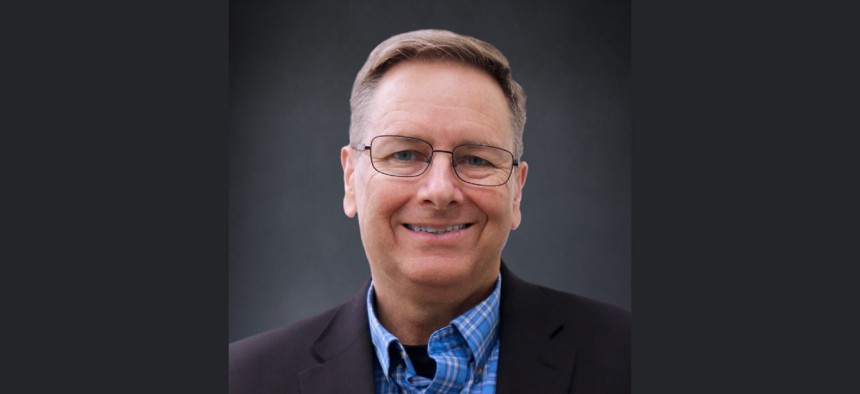 The U.S. government has more data than any other enterprise and the need for better analytics tools drove CACI International to buy Bluestone Analytics, one of two companies it acquired last year.
At first, CACI International only wanted to give a small picture of what it found last year in the acquisition of open source intelligence company Bluestone Analytics (alongside a much more secretive second purchase).
But the U.S. government has more data to work with than any other enterprise, plus the goal of making the job of a data analysts as straight-forward as possible, which brings back the value of the Bluestone acquisition. It was one of 190 deals that closed during 2021.
To start our conversation about Bluestone, CACI Chief Technology Officer Glenn Kurowski told me that "customers are drowning in data" and described them as constantly searching for information in a "field of haystacks."
Kurowski compared the conversations analysts have around data to the way people talk about plumbing.
"An analyst doesn't really care about how things work under the covers, they don't care about plumbing, they care about getting their job done," he said.
Reston, Virginia-headquartered CACI's process for creating tools has analysts in the development and feedback cycles so they have direct input in that outcome, Kurowski added.
In other words, this mantra Kurowski offered as the way CACI thinks: "For the analyst, by the analyst."
The way analysts are brought into the development fold also is an example of where CACI has sought to present itself in the market as offering a blend of technology and expertise, he said.
CACI focuses much of its strategy regarding acquisitions on companies that can provide both the tools and mission knowledge, which is what led them to Bluestone Analytics.
Working in the tradecraft of intelligence analysis means CACI "is in a lot of places," Kurowski said, and thus he and his co-workers "heard about (Bluestone) by the word of mouth."
Based on our conversation, it sounded like an easy decision for CACI to move on working with and later acquiring Bluestone.
"That is the perfect way: you see a gap in what the government needs, you hear of something that completely fits your culture of liberated data and the 'for the analyst by the analyst' outcome," Kurowski said.
Then there is the aspect of finding data on the Dark Web, through which users of private computer networks can communicate and conduct business anonymously with a lower probability of putting identifying information out there.
People living in oppressed countries communicate via Dark Web networks away from government monitoring, but the criminal underworld also uses the Dark Web for their own purposes.
Needless to say: it is difficult for anybody, let alone those in government, to navigate Dark Web networks safely without the needed security tools in place. The Dark Web also presents its own challenges with data collection given the focus on privacy and encryption.
Bluestone Analytics designs its software to help users in the national security, intelligence and law enforcement see what is going on in the Dark Web and identify threat actors via the built-in constant data collection process.
The context of law enforcement sees that customer base use the Bluestone Analytics suite as a crimefighting tool, Kurowski said.
"If they can get the information in a safe way, they can use that in terms of prosecuting" that activity and perhaps even the money behind it, Kurowski added.
Continually iterating those types of tools used by the analysts, which also relies on cloud computing environments to make them scalable, also leads into a second concept Kurowski brought up.
"It's why we call it 'data at scale:' we're liberating the data, putting into software-as-a-service on things that are very scalable and developing it for outcomes," Kurowski said.