Booz Allen Hamilton to sell Middle East consulting unit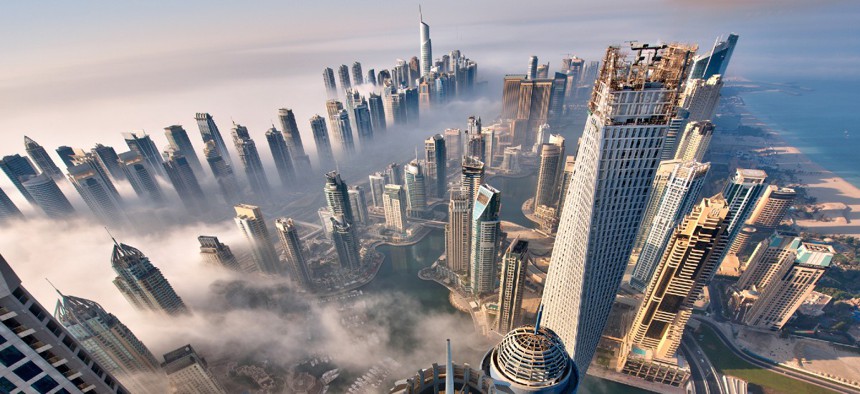 The firm is maintaining a presence in that region but focused on supporting U.S. government operations.
As Booz Allen Hamilton integrates two significant acquisitions, the government services company divested its business in the Middle East and North Africa.
Booz Allen said Tuesday it agreed to sell its MENA management consulting unit to the global professional services firm Oliver Wyman, a subsidiary of Marsh McLennan. Terms of the transaction were not disclosed.
This sale does not represent a complete exit by Booz Allen from the region. The firm will continue to support U.S. government agencies operating in MENA region countries including Saudi Arabia and the United Arab Emirates.
"Oliver Wyman provides the management consulting focus, investment, and culture that will allow our people and clients to thrive, while enabling Booz Allen to retain a core focus on serving U.S. government clients at the center of mission and technology," Booz Allen's global defense sector president Karen Dahut said in a release.
McLean, Virginia-headquartered Booz Allen will also continue to provide proprietary cyber, defense and security services to clients in the MENA region.
For Booz Allen, the pending sale of its MENA consulting business is taking place amid the integrations of both Liberty IT Solutions and EverWatch. Both of those acquisitions closed within nine months of each other.
Oliver Wyman and Booz Allen expect to close their transaction this year.