BigBear closes first acquisition as publicly-traded company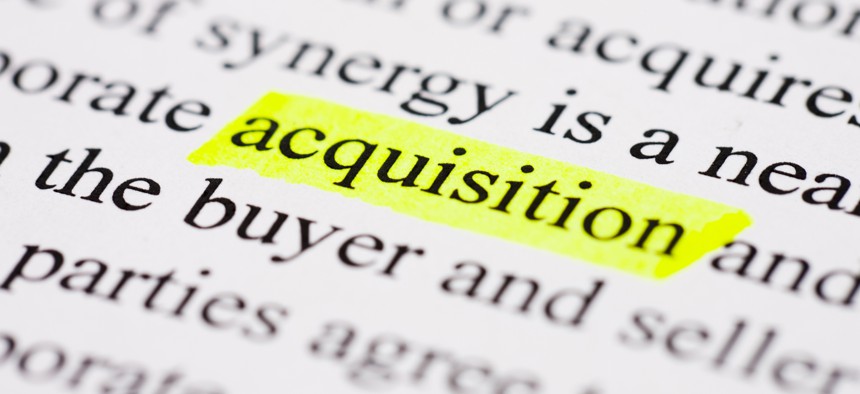 The analytics and cyber firm already had purchased one piece of ProModel and is now taking in the rest.
Analytics and cyber services company BigBear.ai has moved on its first acquisition as a publicly-traded entity nearly four months after its debut on the New York Stock Exchange.
This transaction sees BigBear.ai purchase the rest of ProModel Corp. that the former did not already own, but focused on the latter's commercial segment. No terms were disclosed in the release.
ProModel provides predictive and prescriptive analytics software tools to enterprises seeking to visualize complex and disparate data, synchronize operational needs, mitigate risks and optimize resources in making decisions.
Companies in the manufacturing, healthcare and shipbuilding industries among others use ProModel's software to take in and manage data on supply chains, market conditions, equipment maintenance, capacity planning and process efficiency.
Allentown, Pennsylvania-headquartered ProModel builds its solutions around the Audodesk software suite that includes the flagship AutoCAD application used in computer-aided design and drafting work.
"ProModel's solutions uncover new insights to improve quality and efficiency in manufacturing, distribution, and many other industries, making them a great fit for our commercial strategy," BigBear CEO Dr. Reggie Brothers said in a release.
"(Their) focus on helping organizations make better decisions faster, coupled with its unrivaled corporate culture, perfectly aligns with our vision and mission."
Known at the time as NuWave Solutions, BigBear acquired the ProModel government business in December 2020 with the backing of then-private equity owner AE Industrial Partners.
Upon that transaction's closure, BigBear and ProModel began working together on scaling AI technology for enterprises seeking better decision support capabilities.
BigBear's stock was listed for public trading in December amid the company's push to expand its artificial intelligence-powered analytics and cyber engineering solutions into government and certain highly-regulated commercial sectors.
The company started with logistics, manufacturing and commercial space as its initial private sector focus areas to complement the defense and intelligence community businesses.
AE Industrial remains the majority owner of the stock with 83.5 percent of the shares, according to BigBear's annual 10-K report.