Lockheed further grows its '5G.MIL' partnership tent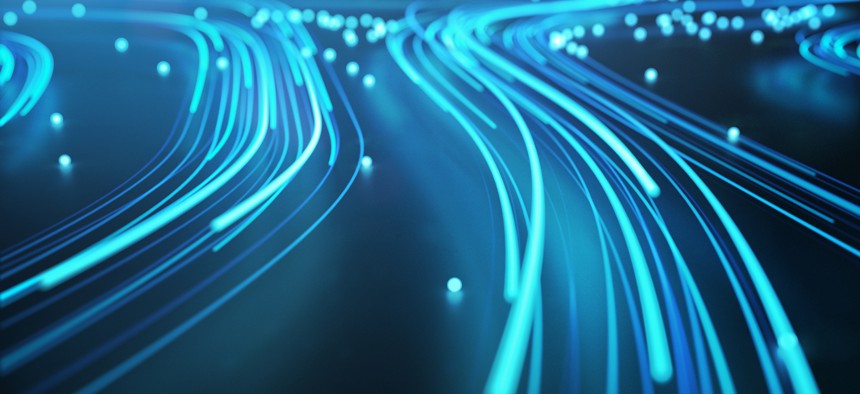 Partnerships with companies in the global commercial technology arena are a key aspect of Lockheed Martin's strategy for creating what it calls "5G.MIL" and the latest example is seen in this collaboration with one of the largest cloud computing providers.
Since Lockheed Martin began talking about "5G.MIL," the world's largest defense company has touted having an open aperture for industry partners to join that vision for creating a network effect in the field.
Of particular focus for Lockheed is making that 5G.MIL architecture one with a heavy commercial influence, both in the technology and business practices that can be incorporated into said vision.
Lockheed's latest step in that direction sees the company working with Microsoft on how to incorporate the latter's 5G and Azure cloud offering into a hybrid base station provided by the former.
In a Feb. 27 release, Lockheed and Microsoft said the idea is to create what they call a "military-grade ruggedized multi-network gateway and cell tower in a box." Their goal is to advance the Defense Department's connectivity over the air, land, sea, space and cyber domains.
The companies recently held an exercise at Lockheed's 5G test range in Colorado that used Azure's government and commercial cloud environments to link three hybrid base stations and a set of tactical radios.
"Microsoft's expertise in cloud computing and scaling complement our vision to enable secure communications and run critical mission applications at the edge," Dan Rice, vice president of 5G.MIL programs at Lockheed, said in a release.
"Innovative commercial partnerships like this help us accelerate and deploy the transformative capabilities that can best help our customers address a rapidly evolving threat landscape."
A secondary goal of the exercise was to demonstrate the security and scalability of how Azure can be scaled on a private 5G network that can support connections for military applications out in the tactical edge, the companies said.
"Today's announcement brings together Lockheed Martin's transformative base station technology and the power of Microsoft's cloud capabilities to deliver mission-critical solutions at the tactical edge," added Tom Keane, corporate vice president for mission engineering at Microsoft.
"It is the latest step forward in our joint commitment to solving some of our nation's toughest problems for a more secure future."
Earlier in February, Lockheed announced its receipt of a $19.3 million contract with DOD to establish a 5G infrastructure testbed in California for use by the Marine Corps.
Lockheed's commercial industry partners for that two-year effort are DISH Wireless, Intel, Radisys Corp. and Rampart Communications.
Partnership announcement number one for Lockheed and its 5G.MIL vision came late last year with Verizon connecting a private 5G network to a mission systems processor provided by the former to demonstrate interoperability.