Data drives decisions for Jacobs' clients and shapes the company's strategy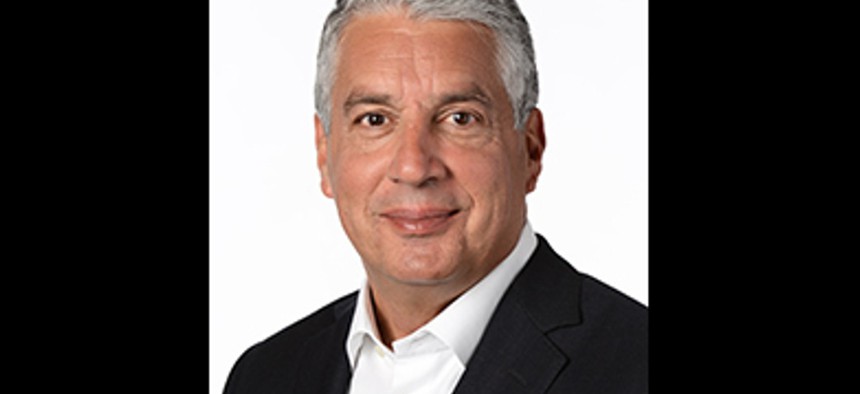 Nearly two-and-a-half years ago, Jacobs officially stopped talking about itself as an engineering-and-construction company even as that heritage of tackling big projects at large customers continues to inform the overall approach.
Today's iteration of Jacobs talks about itself as a broad provider of technical, professional, scientific and specialty consulting services to customers in government and certain commercial segments. Technology is the common thread between them all.
Much of the 2022-2025 strategy Jacobs unveiled to investors Thursday, through this video and an accompanying slide show, has those themes continuing to drive how Jacobs operates in its markets.
Looking closer at Jacobs' government book of business, the company works with agencies on the related challenges of data and digital transformation, which is at the center of the company's new strategy in that vertical.
The transformation also means that what the client is asking for radically differs from before, as Jacobs CEO Steve Demetriou put it during his opening remarks.
"Our clients around the world expect data-driven solutions to replace traditional methods of analysis which are time and labor intensive, and in the process improve the quality and speed of decision making," Demetriou said. "The increase in digital transformation, coupled with the deepening penetration of data-driven systems and smart, connected infrastructure, is developing a multi-market challenge around cyber, driven by the increase in ransomware and other cyber-attacks globally."
All of which feeds into data solutions, one of the three business accelerators Demetriou described that underpins Jacobs' strategy for the next three years. The other two accelerators are climate response, and consultancy and advisory.
We'll let others look closer at the latter pair. But we will zero in data solutions for Jacobs' federal customers, though the company has in mind the idea of product and service synergies between government and commercial.
To make that happen, Dallas-headquartered Jacobs has launched a new divergent solutions business unit that today is supporting the two reportable segments in critical mission solutions and people-and-places.
Jacobs expects the divergent solutions unit to become a reportable segment in the fourth quarter of this calendar year at around $1 billion in revenue for that 12-month period.
Running the divergent solutions unit as president is Caesar Nieves, who joined Jacobs in early 2020 as head of the company's cyber and intelligence solutions business.
The announcement coincided with the news of Steve Arnette's promotion to president of critical mission solutions, the segment that houses Jacobs' government technology portfolio.
Chief Operating Officer Bob Pragada said the divergent solutions unit's main technology focus areas include cloud computing, cybersecurity, data and other digital technologies.
"All our markets are increasingly data-driven, and the collection, analysis, processing and application of data is fundamental to our design and management of infrastructure, and protection of our national security," Pragada said.
The company sees the divergent solutions unit's creation as a "critical enabler to the entirety of our business" that can "drive meaningful value for our clients' business," Pragada added.
Starting a new segment means some realignment of the business structure is needed, so Jacobs is moving cyber and intelligence solutions; technical and innovative solutions; and platforms, technologies and software solutions from the critical mission solutions unit to divergent solutions.
"These three sub-units will all have vertical access to client markets and horizontal partnership underpinning the lines of business," Pragada said.
For the critical mission solutions segment, defense and space represent two of its core focus areas along with energy and environment.
Arnette said the segment will continue concentrating on systems engineering and digital solutions for defense agencies, through which Jacobs also will incorporate others into its larger offering for clients.
"This allows us to form the capability bridge between commercial providers, emerging technology firms and governments, through expanded strategic partnerships with an integrated solutions framework," he said.
One of those solutions he highlighted helps illustrate how Jacobs looks to facilitate technology and idea transfers across the company. Jacobs' intelligent asset management offering started at multiple NASA centers looking to use predictive analytics, but is now also used at Defense Department installations in the U.S.
Acquisitions have been a key part of Jacobs' strategy to build out the technology aspect of its portfolio, as especially highlighted by its purchase of KeyW Corp. in 2019 for $815 million. Jacobs has subsequently added The Buffalo Group and BlackLynx to gain more of an intelligence community and self-touted "productization" footing.
Jacobs' transformation and reinvention also includes organic growth, which is seen in this streak of takeaway wins we highlighted in our 2018 Top 100 series.
Regarding Jacobs' new three-year financial targets: the starting point is its 2021 fiscal year revenue of $14.1 billion with $5.1 billion in critical mission solutions.
The company is targeting 7-to-10 percent organic growth on a compound annual basis through fiscal 2024, and a range of 6-to-9 percent for critical mission solutions. Divergent solutions could hit $1.5 billion in sales within those three years.