Jacobs' push for more 'productization' moves ahead via BlackLynx acquisition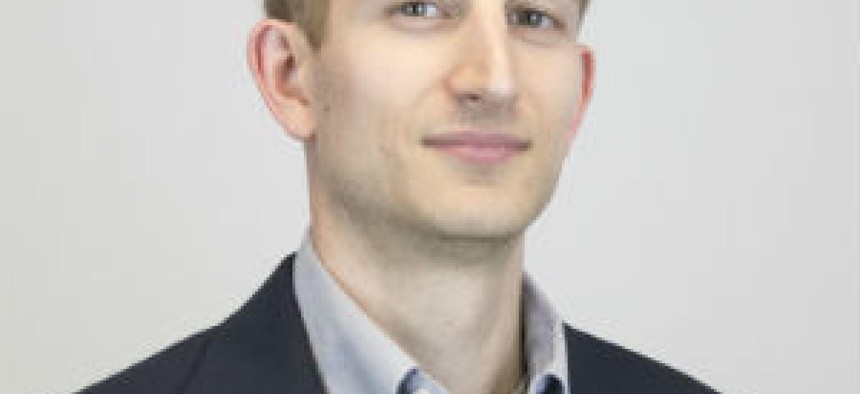 Jacobs has been an aggressive acquirer over recent years to reinvent itself as a major government and critical infrastructure technology provider without necessarily writing off all of its engineering-and-construction heritage.
But once in a while every company needs to press the pause button and take a fresh look at where it is and what it wants to become. Jacobs did exactly that at around the midpoint of last year to take a step back and review itself, the company's cyber and intelligence business leader told me Monday.
"The challenge we had was we didn't have it all put in one cohesive unit," said Caesar Nieves, a Jacobs senior vice president and general manager. "You've got to be together to play together, to talk together, to act like each other so you don't feel like a distant cousin somewhere else."
Jacobs reorganized itself into a structure more centered around the end market versus the technology capability, Nieves said. That led Jacobs to its acquisition late last year of The Buffalo Group for more of a footing across the intelligence community.
Which now brings Jacobs to its latest purchase announced Monday of BlackLynx, a maker of software for helping national security agencies manage their hybrid cloud computing environments and data collection functions. Terms were not disclosed.
By adding BlackLynx, Jacobs says it now is positioned at 14 out of 18 agencies in the intelligence community -- a number that is triple what it was before Jacobs started to recast itself. The acquisition of KeyW Corp. certainly accelerated that market share.
Nieves touted BlackLynx's products as being both accredited and deployed into customer agencies' overall IT environments, plus the software's availability under a subscription-based "as-a-service" model.
Regarding Jacobs' own approach for "productization," Nieves described that as the company figuring out how to sell and resell the software licenses across the customer landscape. Sometimes that means agencies may only want a portion of what is being offered, such as the services component.
But are agencies going full-speed ahead in adopting that purchasing model?
"They're there and they want more of it. I say that because technology is evolving faster than procurements can keep up," Nieves said. "This 'productization as-a-service' model that we're looking at for some unique software products will allow our customers to say 'We're getting this service, whatever's on the back end of it.'"
Guggenheim Securities is serving as exclusive financial adviser to Jacobs. Fried, Frank, Harris, Shriver & Johnson LLP is serving as legal counsel to Jacobs.
Raymond James is serving as exclusive financial adviser to BlackLynx. Cooley LLP is serving as legal counsel to BlackLynx.