Leidos takes $11B DOD 'Fourth Estate' IT contract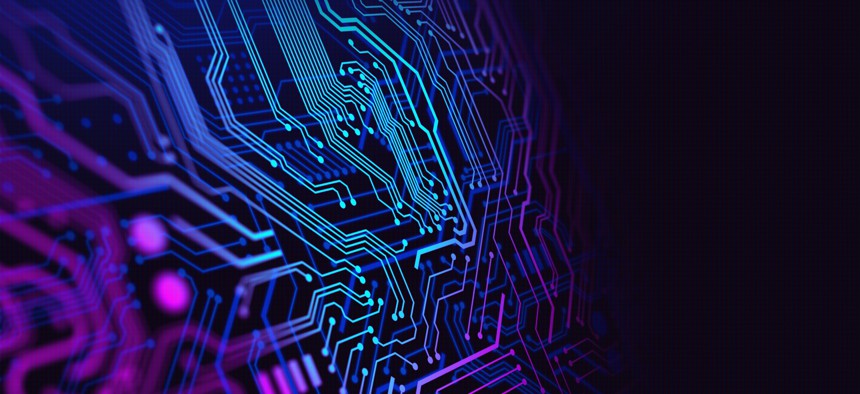 Leidos wins yet another one of the largest defense IT services and systems integration contract opportunities out there with the award of this $11.5 billion program at the Defense Information Systems Agency.
Leidos has won one of the biggest IT services and systems integration contract opportunities on the horizon dubbed "Defense Enclave Services" for short. It comes with an $11.5 billion ceiling.
The Defense Information Systems Agency's award notice posted Monday on Sam.gov shows Leidos as the winner of the potential 10-year contract, under which the company will work to consolidate IT systems across the Defense Department's "Fourth Estate" administrative and support agencies that are outside of the service branches.
DISA's overarching strategy through the Defense Enclave Services effort is to put all 22 of those agencies onto a single network named DODNet, which the agency will operate for 400,000 users across 80 locations.
Prior solicitation documents list the areas of responsibility as including design, implementation, and operations and sustainment of the networks.
The contractor-managed solution would cover desktops and other end user devices that would connect to data centers, native internet, and cloud computing services from government and industry.
Consolidation of the Fourth Estate's IT assets and moving them to the DODNet is a lead item on DISA's agenda as the agency looks to standardize both the optics and functionalities of commonly-used applications.
For Leidos, the win (for now pending any protest) of Enclave represents the latest in a string of such for large IT modernization and systems integration jobs in the multibillion-dollar territory.
Most recently, Leidos' run of wins included the takeaway of a $2.5 billion NASA IT services contract focused on that agency's communications infrastructure. Leidos fended off a protest from incumbent Science Applications International Corp. to secure that contract known as "AEGIS."
Reston, Virginia-headquartered Leidos naturally sees successes like those as building off one another given the company's focus on contracts of both scale and scope.
During the Cowen Aerospace/Defense & Industrials Conference on Feb. 8, Leidos CEO Roger Krone said that a potential win of the Enclave opportunity would complement a separate contract with DISA to help run the military's global information grid.
Known by the acronym GSM-O, that system is essentially the backbone of command-and-control and computer systems that are interconnected. Leidos has been the incumbent for nearly a decade and secured the recompete award in Spring 2020.
Also of note from the Cowen conference: Krone indicated Leidos' belief that General Dynamics IT was another bidder for Enclave. GDIT declined to comment via a spokesman.
Leidos also fended off GDIT for the $7.7 billion Navy NGEN network services contract two years ago that was a takeaway from the former Perspecta. Work on the Next Generation Enterprise Network began late last year after a series of protests.
UPDATE: Subsequent to this story's publication, the Defense Department's Monday awards digest said DISA received seven proposals for the Enclave contract.