Protest denial means Leidos secures $6.5B DISA recompete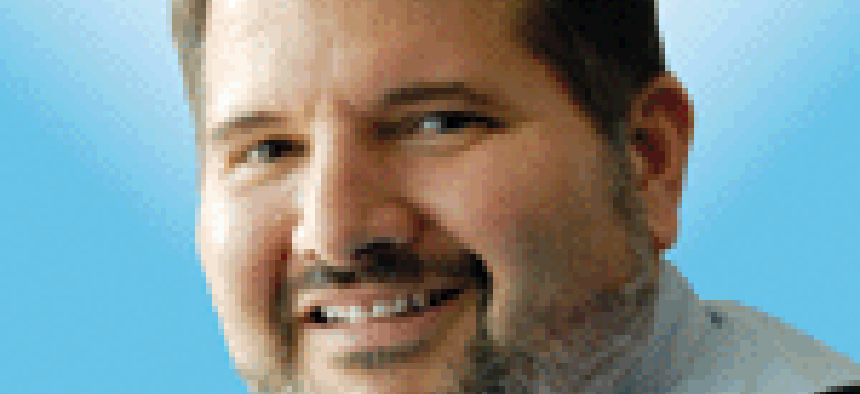 The Government Accountability Office nixes General Dynamics IT's protest of a $6.5 billion DISA information grid support contract retained by Leidos.
Leidos will retain of one of its biggest contracts now that the Government Accountability Office has denied a protest by General Dynamics IT that challenged DISA's $6.5 billion Global Solutions Management Operations II contract.
GSM-O II was a critical recompete for Leidos, which has held the work since 2012 when the contract was won by Lockheed Martin IS&GS business. Leidos acquired that business from Lockheed in 2016. DISA awarded the new contract to Leidos in December.
In its protest, GDIT challenged the evaluation, saying it if had been done correctly DISA would have picked GDIT over Leidos. 
DISA uses the contract to operate and maintain the Defense Information Network and the related Global Information Grid, a group of interconnected networks and computer systems. Essentially, it is the backbone of the military's command and control systems.
The new contract has a five-year base period, a pair of two-year options and a final one-year option.
While the GAO decision hasn't been released yet, GAO did put out a statement outlining GDIT's objections and why they were all rejected.
GDIT alleged that DISA engaged in misleading negotiations, which led the company to increase its proposed direct labor rates. GAO said that allegation was not supported by the record. GAO also said GDIT made an independent business decision on how to respond to concerns expressed by DISA about its direct labor rates.
The company also challenged the price realism evaluation of Leidos' proposal. GAO ruled that DISA conducted an appropriate price analysis.
GAO also dismissed an allegation by GDIT that Leidos had an unfair advantage because it hired a former DISA official. GAO ruled that GDIT raised that objection too late and should have known to raise it earlier.
GDIT officials declined to comment on the protest. They can still take their objections to the U.S. Court of Federal Claims.
Gerry Fasano, president of Leidos' defense group, didn't speak directly about the details of the GSM-O protest, but said this victory at GAO is the second in just over a week.
On March 26, Science Applications International Corp. withdrew its protest involving a $445 million Air Force IT services contract that has gone through two rounds of protests that saw Leidos prevail at each round.
Fasano said the Air Force already lifted the stop work order it had in place during the protest. He is hoping that DISA acts as quickly with GSM-O II.
Leidos still has two more large contracts pending a GAO protest decision. One is the $7.7 billion Navy NGEN network services contract that Leidos took from Perspecta late last year. GDIT and Perspecta have both filed protests. A decision is expected in mid-June.
The other is less IT-focused. A Leidos-led joint venture won the $4 billion Hanford Mission Essential Services recompete contract last year to support Energy Department restoration activities at the former Hanford nuclear production site in Washington state. A Huntington Ingalls Industries subsidiary called Hanford Integrated Infrastructure Services Contractor LLC is challenging that award. A decision is due from GAO on April 22.
The four contracts mentioned in this story added up to potentially $18.6 billion in awards that were under protest. Work on GSM-O and Hanford represented approximately 8 percent of Leidos' revenue last year.