2019 M&A activity nets 119 closed deals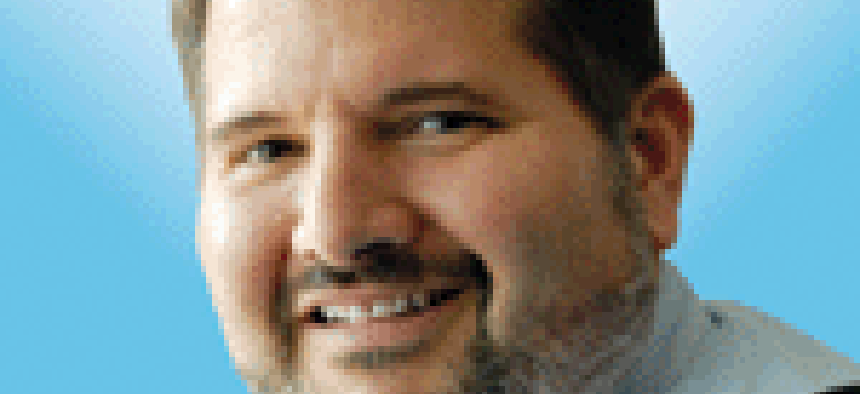 Merger and acquisition activity in the federal market was fierce last year. Our roundup of closed 2019 deals shows that 119 M&A transactions by 96 companies were completed.
What stands out to me as I look at the list is the number of companies that made more than one transaction. Fifteen companies made more than one deal and closed 38 total. In 2018, we had 95 total transactions and 11 companies made 23 deals total.
Looking ahead, 2020 had been active year but the coronavirus pandemic has had a significant negative impact on the deal making. Click to Senior Staff Writer Ross Wilkers' report.
But 2019 was a stellar year and we see strategic buyers as well as the increased activity of private equity groups.
Each year we look at the roundup of closed deals and identify deals and dealmakers that deserve some extra attention. This year is no different and I'm sure anyone looking at this list will have their favorites. We're looking for deals that transform the buyer. The deal elevates them into a new strata of the market or it gives them significant new capabilities. The deals also should make competitors pay attention.
Here are the deals and dealmakers from 2019 that have earned the distinction of being Top Deals of 2019.
Science Applications International Corp.'s acquisition of Engility
CACI International closes six deals, including LGS Innovations
Cerner buys AbleVets
By Light makes three deals
Private equity transactions
Centauri becomes an active acquirer
Tech Data buys DLT Solutions
Engineering firms become IT services consolidators
I'm lumping multiple deals into a single category, as you can see with the call out of private equity deals and the engineering firms acquisitions. The individual deals are each noteworthy by themselves, but together they indicate something significant beyond just one.
DEALMAKER OF THE YEAR
Its six closed acquisitions aren't the only reason we've tapped CACI International as the dealmaker of the year. Six deals in one year is an impressive feat, but CACI has a long history of acquiring and integrating companies.
These deals also indicate the journey CACI has been on to move deeper and deeper into its customers' missions, particularly in the defense and intelligence markets.
CACI's biggest buy last year was of LGS Innovations for $750 million and that added expertise real-time spectrum management, C4ISR and cyber products. That same day, CACI announced the acquisition of Mastodon Design for $225 million that brings rapid design and manufacturing work in rugged signals intelligence, electronic warfare, and cyber operations products and solutions.
What jumps out from those two deals is the importance of "products" that are added to CACI's portfolio. The company has targeted software and specialized hardware. Delivering software-defined hardware with a healthy dose of related service is a critical element of their strategy.
The other four deals -- Deep3, Linndustires Shielding Specialities, MooD Enterprises and Next Century -- also are focused on CACI's ability to serve its customers missions. The goal is to forge a deeper, more intimate and long term relationship with the agencies it serves.
BIG-BANG BUYS
Science Applications International Corp.'s acquisition of Engility was announced in 2018 and closed in early 2019. That acquisition and its impact on SAIC are well-documented, but at $2.5 billion it was the government services market's single biggest deal to close in 2019.
Adding Engility was transformative for SAIC because it greatly expanded the latter's reach in the intelligence and space markets. SAIC has completed its integration of Engility. Now in 2020, SAIC has shown it'll continue to be a dealmaker thanks to the now-closed $1.2 billion acquisition of Unisys Federal.
Taken together, the two deals indicated that SAIC is focused on high-end technical solutions, intellectual property and a desire to deliver solutions in a commercial format. That last part they especially picked up from Unisys.
NOTABLE NEWCOMER
Cerner, the electronic health record solution provider, made its debut on the 2019 Washington Technology Top 100. That wasn't a huge surprise and reflected work on its major government contract to integrate a new EHR system for the Veterans Affairs Department.
That potential $10 billion contract fueled Cerner's rise as a Top 100 prime contractor. While not the prime for this project, the Defense Department's new EHR system will also be based on Cerner.
But the surprise deal came when Cerner acquired AbleVets for $75 million. AbleVets was a small, service-disabled, veteran-owned company. The pair had worked together for over a year.
Cerner gained a company with agile development skills needed in the government space. Other critical areas included cybersecurity, health IT, and analytics.
What caught many people's attention was that a large commercial company bought a small government contractor. But it also shows the value of market expertise.
THE RETURN
At one time, Tech Data was a major distributor of IT products in the federal market. But Tech Data pulled back as the business models changd. But in recent years, we've seen more of a push by government buyers to use commercial products, which has driven a bigger role in the market for valued-added distributors such as immixGroup, Carahsoft and DLT Solutions.
By acquiring DLT, Tech Data re-enters the federal market as new models for buying products gain ground, particularly as a service.
The acquisition brings added scale to DLT and that means more access to a broader set of commercial technologies as well as the services to support those technologies.
RISING DEALMAKERS
By Light Professional IT Services and Centauri closed three deals each last year and both put a marker down as consolidators in the government space.
Centuari is backed by Arlington Capital Partners and was created in early 2019 when the private equity group pulled three other properties together into a single platform. After that, it made three deals to build on its strategy to be a defense integrator focused on space, intelligence and cybersecurity. Both acquisitions of The Design Knowledge Company and PreTalon also expanded Centauri's presence in the Dayton, Ohio region. Purchase number three was of Kord Technologies, which brought directed energy work.
By Light also is a private equity-owned company and gets its backing from Sagewind Capital, which entered the investment in 2017. Last year saw Sagewind fuel By Light in making three acquisitions -- Cole Engineering Services, Phacil and Mentova Federal.
The deals are pulling together capabilities around training, analytics, systems engineering, cybersecurity, and program management. All attractive business areas.
Both Centauri and By Light represented fast-rising middle-tier companies that are poised to exploit opportunities in the market.
TOMORROW: What the new consolidators say about the market.