Amentum built a foundation with PAE purchase, now begins the ramp-up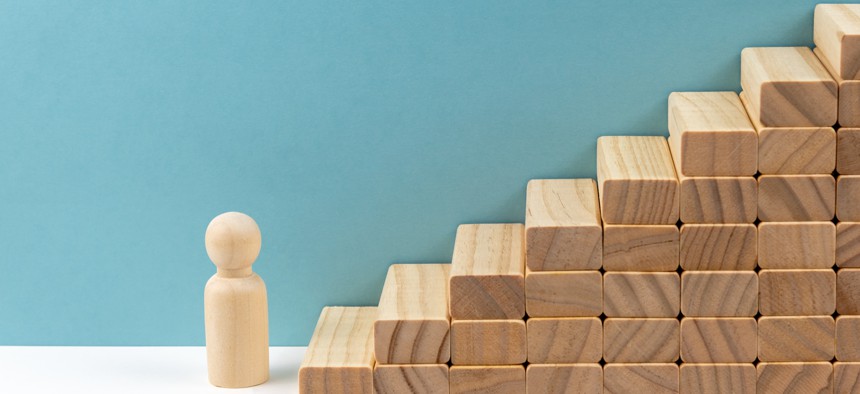 Just two years old, Amentum has already closed on a pair of large acquisitions in DynCorp International and now PAE to put in place the building blocks for future growth.
Amentum as the market knows it today turned two years old earlier this month and it celebrated the anniversary by moving to close the company's second major acquisition since its launch.
Tuesday saw Amentum announce the closure of its acquisition of PAE, which comes slightly more than a year after the purchase of DynCorp International.
Amentum is now a private equity-backed government services company that touts $9 billion in combined revenue over the last 12 months and a team of 57,000 employees on all seven continents.
What Amentum does with that scale both from the financial and employee resource perspective will determine its future. The company has a foundation to start from with a $56 billion backlog after putting its three big pieces together, according to analysts at the credit ratings agency Moody's Investors Service.
In a Feb. 3 research note, Moody's analysts note that Amentum has scaled up its business in a period where U.S. government agencies continue to consolidate many technical services contracts into fewer and larger procurements.
Agencies want to reduce the number of services providers into a field of bidders that can take on wider responsibilities, the Moody's team says. The creation of Amentum is in response to that desire and the company is positioning for more of those larger opportunities down the road.
Particularly if Amentum can build off the presence it is gaining with certain customers that PAE brings over. The Moody's team highlights PAE's contracts with NASA, the State Department and some intelligence agencies as examples.
Consider also the path PAE pursued over the past decade well before the company became a publicly-traded entity at around the same time Amentum launched.
Historically known best for logistics work, PAE leaned on acquisitions to complement what was already in its core. PAE's thinking was to turn that area into one more defined by technology and other professional services including those supporting business process functions by agencies.
Gaithersburg, Maryland-headquartered Amentum's service offerings focus on critical infrastructure and logistical support that includes operations and maintenance work with the Defense and Energy departments.
Amentum also concentrates on military aircraft maintenance, contingency operations and mission support that expanded via the acquisition of DynCorp.
Putting all of the big pieces together does not come without risk. As most companies tell us after each of their large transactions, integration works out for the best if execution on the current book of business continues as is without too much disruption.
Before PAE announced the sale of itself, the company saw a notable chunk of its revenue either reduced or completely erased after the U.S. withdrawal from Afghanistan in the fall of last year.
That presents one headwind for the newly-combined Amentum to navigate this year as Moody's sees it. But recall that Amentum is not the only company that had to manage through that particular situation.
Success for Amentum goes like this: work well on contract awards in the backlog, successful defenses of recompetes and new business wins. Which translates to growth, increased cash flow and room to pay down debt from the acquisitions.