PAE's latest 'white space' acquisition eyes new vehicles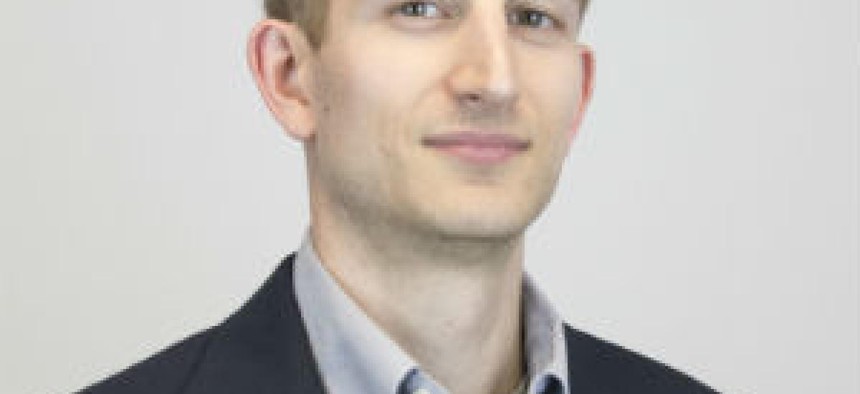 PAE is back in business as one of the government market's most serial acquirers with two deals now in the works, including the latest one announced before financial markets opened Monday.
Falls Church, Virginia-based PAE has agreed to pay $92 million in cash to acquire Metis Solutions, a provider of intelligence analysis and other mission support services to federal agencies. Both companies expect to close the transaction before the year ends.
The pending deal for Metis comes less than a month after PAE revealed its plan to acquire Centra Technology for $208 million. In a similar vein to Metis, acquiring Centra adds to PAE more of an intelligence community footprint and grow the portfolio of technology support services.
Regarding Metis more specifically, PAE found a company whose prime positions on at least eight contract vehicles the buyer will have after the deal closes.
Metis expects to record $82.5 million in revenue this year with 90 percent of that as a prime contractor, while 98 percent of its nearly 450 employees hold the two highest levels of security clearances.
During a conference call with investors Monday, PAE CEO John Heller said two examples of those new vehicles from Metis include the Defense Intelligence Agency's SIA 3 for broad intelligence support and Army RS3 for professional services.
But the additions of Centra and now Metis also represent "white space opportunities" from the capability perspective as well, Heller told analysts.
"PAE can bid large contracts and we have, including in the intelligence or national security business, but we didn't have that broad capability set that would enable us to really attack a large addressable market," Heller said.
"Now we've expanded that to where we see you've got an end-to-end capability that allows us to really position to bid just about any opportunity in that national security mission support domain."
The contract vehicles Metis is on add up to at least $60 billion of ceiling value amid a shift by many agencies to relying on those types of procurements for larger awards north of $1 billion.
"What acquisitions can do and having exponential addressable market growth, but you don't need to buy a company of billions in size to get that type of growth, that's the real opportunity I think in Metis," Heller said.
Metis' backlog stands at $300 million, or around 3.4 times revenue, while this year's bottom line is projected to be $9.5 million adjusted EBITDA (earnings before interest, taxes, depreciation and amortization). The company sold for a multiple of around 9.7 times adjusted EBITDA.
Metis was founded in 2010 and venture-backed by investors including Blue Delta Capital Partners, which also was an investor in PAE after its separation from Lockheed Martin in 2011. Private equity firm Lindsay Goldberg acquired majority ownership of PAE at the time.
Raymond James & Associates acted as financial adviser to Metis with Miles & Stockbridge the legal adviser on the sellers' side, while Crowell & Moring was legal adviser to PAE.