When L3Harris sees its supply chain pains easing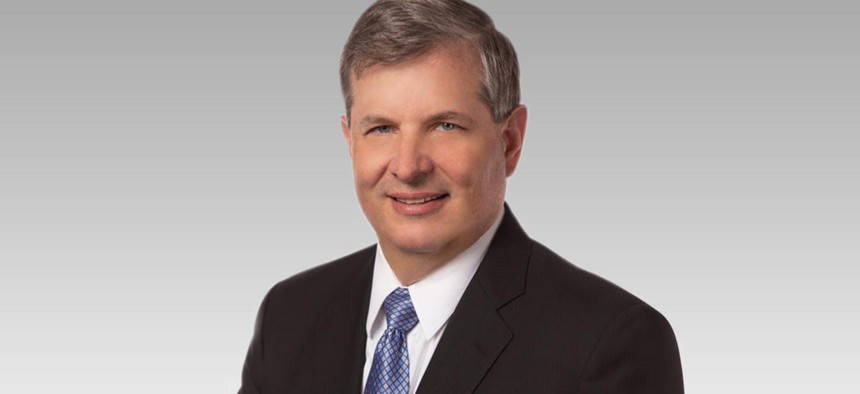 Of all the blue chip defense hardware companies, L3Harris Technologies may have been the most detailed in explaining all that is happening in its disrupted supply chains and what to expect going forward.
Supply chain health is the primary lens through which L3Harris shapes its overall business outlook and operational cadence.
During L3Harris' fourth quarter earnings call with investor Monday, CEO Chris Kubasik said the main impacts continue to be focused on the availability of electronic components. Think the global shortage of computer chips, but also other similar materials that enable the larger systems.
"We're monitoring it and managing it at all sectors and all segments, and it feels like we've turned the corner," Kubasik said, adding, "We'll keep you up to date quarter-to-quarter as things change."
Any and all outlooks on supply chain are subject to change, after all it is a "dynamic area" as Kubasik put it.
Which means L3Harris has increased its efforts over the past year in to get "more visibility into the second, third tier supply chain," Kubasik said.
Some of those efforts were underway as L3Harris embarked on integrating its two big pieces post-merger, including the company's E3 program to optimize its internal functions including supply chain.
Still, the supply chain constraints weighed on L3Harris' fourth quarter results as revenue fell 1 percent on an organic basis from the prior year period to $4.53 billion.
That decline becomes 7 percent when factoring in divested businesses, of which Kubasik said there were more "than we had initially modeled." L3Harris fetched nearly $2.8 billion in gross proceeds through its post-merger divestiture agenda.
For all of 2021, sales declined 2 percent on an organic basis to $17.8 billion but that trend line reverses to a 2-percent increase when factoring in the divestitures.
Looking ahead to this year, the company is forecasting organic growth of between 1 and 3 percent with the operating margin as holding relatively flat in the range of 16 percent-to-16.25 percent.
Regarding how supply chain factors are weighed in that initial outlook, Kubasik said L3Harris is "maybe a little more conservative" than the company was when it reported third quarter results in October.
L3Harris sees the recovery "bouncing back in the second half of" this year and continuing in the early part of 2023, Kubasik said.
"So think of that (as) about a $100 million headwind each quarter in 1 and 2, and then maybe getting ($100 million) back in the second half and ($100 million) back in early '23," Kubasik said. "Of course, that brings along the related operating income."
Availability of talent goes hand-in-hand as a leading discussion topic across the government market in terms of how company's operate in today's dynamic environment.
Then there is how L3Harris and all other government contractors consider their own future working environments to blend in-person and remote.
Kubasik said L3Harris hired 8,000 new employees last year and is "probably going to hire another 8,000 this year." The company estimates having around 47,000 staffers around the world.
How Kubasik explained the process of those new employees getting onboarded to a new team certainly resonates at other companies of all shapes and sizes.
"We opened the office and kind of got back to whatever the new norm was in December," Kubasik said. "It was interesting because at that time, half of those employees -- 4,000 -- have never even been to a L3Harris facility."
After being shipped their laptops they now do "do everything via Zoom, so talk about a new world here," Kubasik said.