L3Harris tightening its supply chain microscope amid broader disruption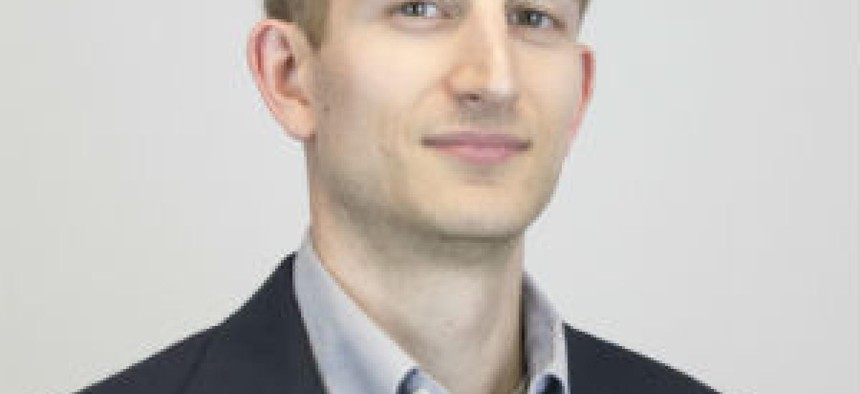 Add L3Harris Technologies to the running tally of government contracting companies that spoke this week with investors about disruptions both in the broader supply chains and those they have tighter control over.
L3Harris is also the latest to note the direct impacts of that megatrend in its financial and operational outlook for investors to consider (more on that later).
CEO Chris Kubasik even acknowledged the challenge upfront during the question-and-answer session of L3Harris' third quarter earnings call Friday: "This is clearly the key question for the week."
Supply chain issues are not entirely a new problem for the industry to deal with given the coronavirus pandemic's disruptions to workforce and facility availability.
SIDEBAR: Divestitures and protests
Two other items of interest for us came up during the conference call.
Item number one: Kubasik said that L3Harris' post-merger divestitures have fetched $2.8 billion in gross proceeds, which have largely gone back to stockholders.
"As we consider our portfolio moving forward, we'll be opportunistic with our balance sheet as a buyer and a seller, focusing on long-term growth and value creation," Kubasik said. "Having said that, we don't see any gaps in the portfolio, nor is there any urgency at this time."
Item number two: L3Harris is also awaiting the outcome of a protest involving its win of the next-generation jammer program with the Navy. Northrop Grumman took its protest against that award to the Court of Federal Claims in November and will continue arguing that a Navy employee's conflict-of-interest swung the contract to L3Harris.
According to Kubasik, an independent reviewer brought in by the Navy to look at the matter has affirmed the award to L3Harris. That review was undertaken upon the Government Accountability Office's recommendation.
"There was a stop work order put in place, which is pretty standard," Kubasik said. "Whenever that's decided to be lifted, we're ready to go."
But clearly the impacts have multiplied across all sectors including defense in recent months, along with that of raw materials and other items such as electronic components including computer chips.
L3Harris believes it has drawn a hard line around the disruptions it faces. Kubasik said the issues "have been largely contained to about 15 percent of the company and are temporary in nature."
They were enough for L3Harris to take down its revenue outlook for this year to $17.9 billion from the prior range of $18.1 billion-to-$18.5 billion. Organic growth should be at about 2 percent according to that updated guidance, while the new margin expectation was nudged a quarter-percent higher to 18.75 percent.
Organic revenue in the third quarter was down 1 percent from the prior year period to $4.2 billion, accounting for those disruptions and the many divestitures L3Harris has completed as part of its post-merger plan.
What is L3Harris doing to keep the supply chains running as optimal as possible today? To many extents, the company has already had its eye on that aspect of the business since the merger two years ago and during the pandemic.
L3Harris is mostly seeing deliveries being deferred to a later date, however the company still has commitments to meet.
Chief Financial Officer Jay Malave said L3Harris is making longer-term commitments of between 12 and 24 months in certain events, plus redeployed resources to make sure the electronic component piece of the supply chain is running well.
"We secured alternative sources as well as alternative parts and qualified them," Malave said. "We're redesigning parts in products and electronic components to really ensure that we can have adequate source of supply going into next year."
Being a defense company does give L3Harris some advantage because, as Kubasik pointed out, they have the benefit of being rated in the Defense Priorities and Allocation System. The DPAS system gives priority ratings to prime contracts, subcontracts and purchase orders.
"A lot of our suppliers are aware of this and are still putting in systems and implementing it, but they've been very supportive in prioritizing our defense products," Kubasik said. "That's given us a little more confidence and visibility."
As for how long the disruptions will last? Malave said that that this point, L3Harris sees the supply chain impacts continuing into the first half of next year and then a return back to a more regular cadence starting in the second half.