In Gryphon, ManTech finds company pushing changes in engineering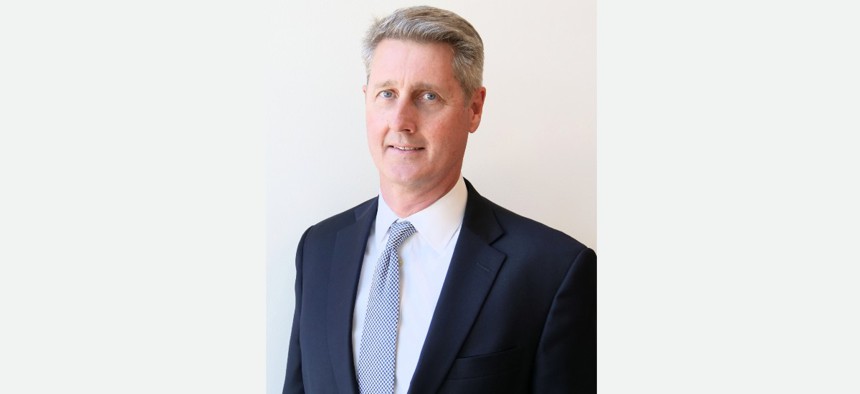 In acquiring Gryphon Technologies, ManTech finds a company it sees as at the forefront of a very different model of engineering than the traditional document-based approach.
ManTech is at work in integrating its largest-ever acquisition in Gryphon Technologies, which specializes in digital engineering and systems engineering for the military services and other defense agencies.
Many other companies in the federal market say they also do digital engineering and systems engineering for their government customers. Which means ManTech had to ask some probing questions about what it was paying $350 million for.
David Hathaway, executive vice president and general manager for ManTech's defense segment, said the company found an extensive portfolio of models Gryphon has already built once everyone dug deeper into Gryphon.
"They already had done the work on creating technical assets that are the underpinning of digital engineering," Hathaway told me. "Then of course there's the staff that knows how to use the technical assets."
Gryphon brought to ManTech a team of nearly 1,500 people that Hathaway characterized as skilled in sharing the know-how of the models and approaches, not just creating them.
"As we work with clients and we bring new staff on, we're also training others on these approaches and the use of these technical assets for digital engineering, so they can both do the work and train others to do the work as well," Hathaway told me.
In the core of Gryphon is its approach toward model-based systems engineering, a methodology that prioritizing conceptual models as the primary means of information exchange versus it being document-based.
Rail, automotive and industrial are examples of other sectors where the model-based systems engineering approach is found in along with defense and government technology.
Hathaway offered an example of how model-based systems engineering is evolving: In a program with the Space Force ManTech is working on the system engineering associated with the integration of launch vehicles and payloads.
Preparatory aspects of integration and engineering could take anywhere between 12 and 18 months with traditional systems engineering, according to Hathaway.
"We have that down to weeks at this point, and in some cases even days, by using these models and we hope to get that down even further," Hathaway said. "The elapsed time it takes to actually get to the answers is a big selling point for the clients."
Another big selling point to ManTech, and the industry at-large, of model-based systems engineering is how documentation and paperwork is not the primary way of getting things done.
Model-based systems engineering is also becoming the preferred path as cybersecurity gets increasingly designed into large-scale IT systems and other platforms rather than being a standalone aspect. Hathaway said the shift toward that new approach means companies can also do what he called "what if?" analysis and testing of different cyber and IT components.
Some of those components are found in systems already in the field and not designed with today's digital reality in mind, or in other words, they are many years old. This presents what Hathaway called an "interesting process to go through" in terms of pushing out software and cyber upgrades ou to the field.
Enter into that the concept of digital twinning alongside model-based systems engineering. A digital twins is a visual representation that acts as a real-time digital counterpart of a physical object.
"You have to work through the decomposition of that existing platform to get it instantiated in the model," Hathaway said. "There's a lot of focus on the C4ISR and IT component that's buried in there, if we modeled it correctly."
The Space Force example represents a second partner of ManTech's that is a proving ground of how to apply the model-based systems engineering concept.
ManTech works with Elon Musk's SpaceX outfit -- which likes to go fast – on the systems engineering and certification process for reusable boosters to launch payloads. That capability not so long ago was nonexistent.
"Not only are we trying to do it faster, some things are flat out new as we get into some of these engineering and integration type situations with these newer technologies," Hathaway said. "That set of commercial launch providers, they want to move fast and do things a certain way, and we're having to keep up. These system engineering techniques are helping us do that."