ManTech, ICF detail what they found in their latest acquisitions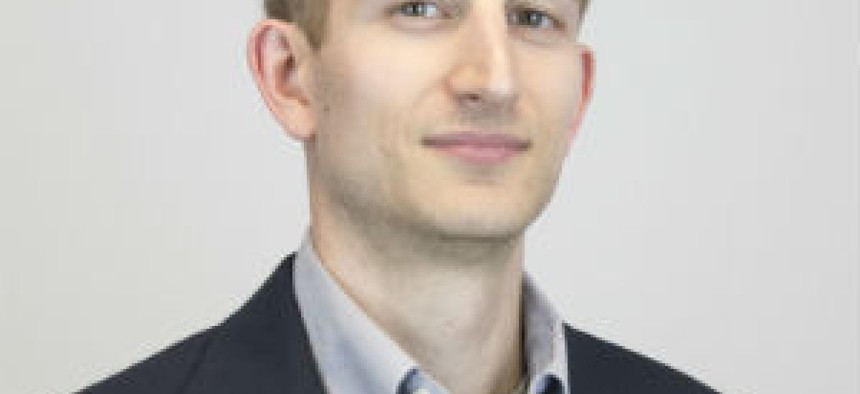 A pair of the government market's serial acquirers detailed their latest purchases to investors during respective third quarter earnings calls on Tuesday afternoon.
But those transactions were not the only items of interest to analysts, who also asked this group of executives for their explanations of other market-wide trends.
Here is a snapshot of what and how the company leaders answered.
ManTech
This week started with ManTech's announcement that it has agreed to acquire defense systems integrator and engineering company Gryphon Technologies for $350 million.
Herndon, Virginia-headquartered ManTech already has a "heavy Navy presence" as CEO Kevin Phillips put it during their call, but touted white space opportunities they see through the acquisition.
Gryphon's work supporting the naval surface fleet and the "combination of their investments (in) systems engineering, digital engineering and data analytics, along with what we've invested in, I think offer a very compelling view of how we're going to support the Navy as the shift to the Pacific continues," Phillips told analysts.
ManTech's other item of information for investors was lower revenue expectations for this year, now $2.55 billion-to-$2.575 billion compared to the previous range of $2.65 billion-to-$2.75 billion. That makes ManTech the latest publicly-traded government contractor within the past two weeks to reduce its sales outlook, as Leidos and Lockheed Martin for example have done.
One factor in that slightly dimmed forecast is the same megatrend many other GovCon companies have cited during this round of financial reports: supply chain disruptions and the challenge of getting everything needed to provide technology solutions for agencies.
Third quarter revenue of $637.8 million was flat compared to the same period last year.
Late into next year is when ManTech expects the supply chain picture to look better, albeit that is hard to predict -- almost like the budget situation that contractors cannot do much to affect.
The U.S. withdrawal from Afghanistan and conclusions of some field sustainment programs also weighed on ManTech's revised forecast.
A second factor in that outlook is perhaps not unique to ManTech itself, although one the company did go in some depth on.
Procurement activity at intelligence agencies including award decisions continues to be at a lower level than what it was before the pandemic started in March 2020, Phillips said. Much of what has to happen in procurements must be done at offices that have had some occupancy restrictions for 19 months.
A return to normal could take "several more quarters" and ManTech's "higher-relative exposure to intell customers amplifies that impact," he added.
ManTech also has its eye on the Dec. 8 deadline for federal contractors to get the COVID-19 vaccine and any potential impact on employee headcount from the mandate. Phillips said 85 percent of ManTech's employees have received the vaccine.
"If it's already a tight labor market, anything above zero is a risk that we think is important to note," Phillips said.
ICF
In conjunction with its third quarter financial report, ICF announced the acquisition of health IT company Enterprise Science and Computing to further expand in an area the buyer already views as in the core.
"ESAC brings advanced health analytics and bioinformatics capabilities to ICF, along with a highly-credentialed credentialed 40-person staff that serves a roster of government and academic clients, as well as federally-funded research centers and private organizations," CEO John Wasson said in ICF's call on Tuesday.
Some of those federal clients of ESAC include the Centers for Medicare and Medicaid Services, General Services Administration, National Institutes of Health, and the Veterans Affairs and Health and Human Services departments.
Rockville, Maryland-headquartered ESAC focuses its services around data integration and visualization, interoperability, algorithm development and other elements of data science to further enable the sharing of research and information. Terms of the transaction were not disclosed.
This transaction marks ICF's return to the scene as a buyer since its $255 million purchase of Incentive Technology Group in January 2020 to bolster the IT modernization portfolio -- an area the acquirer remains heavily interested in finding more inorganic opportunities for.
"We remain focused in the same markets we've talked about quite a bit over the last couple of years in the federal market, so looking at IT modernization and federal health markets," Wasson said "We'll continue to look for the companies that bring the deep domain expertise (and) implementation skills that we think can really drive synergistic revenues."
Fairfax, Virginia-headquartered ICF is holding to its outlook of $1.525 billion-to-$1.575 billion in revenue. Third quarter sales of $394 million were 9 percent higher than the same period last year, while federal revenue of $195.1 million showed an 11.4-percent increase. 
As for ICF's vaccination rate: Wasson said "north of 95 percent of our employees" are vaccinated and the company is "working through the last 5 percent."