Were Peraton's big-ticket acquisitions worth it?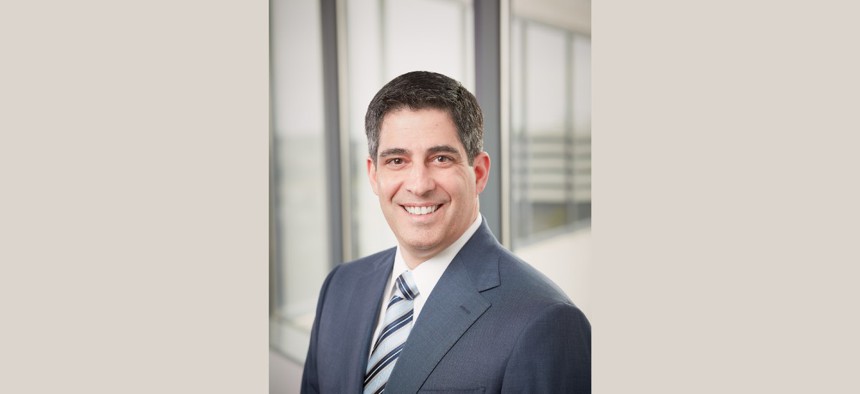 We put that question (and many others) to Peraton Chief Growth Officer Mike King regarding the company's integrations of Perspecta and the former Northrop Grumman IT business.
Three years ago, Peraton was new and also a little quirky given that company was a mishmash of IT contracts as part of its former parent Harris Corp.
But Peraton launched into the market with the backing of private equity powerhouse Veritas Capital and a seasoned leadership team including CEO Stu Shea and Chief Operating Officer Jeremy Wensinger.
Then in 2021 and a few months apart, Peraton's owner strung together a pair of acquisitions that are blockbusters by anyone's measure: the $3.4 billion purchase of Northrop Grumman's IT business and $7.1 billion buy of Perspecta.
Virtually overnight, Peraton vaulted from the upper middle-tier to now claiming position No. 7 on the 2022 Washington Technology Top 100 with $5 billion in prime contract obligations.
We've written multiple articles analyzing what Peraton is up to with those acquisitions, but in speaking with their executives you can't help but ask where things stand with the integration and what is coming next.
Below edited transcript of an interview with Peraton Chief Growth Officer Mike King, who joined the company in 2018 and has had a front-row seat to all the action.
Washington Technology: Do you ever get sick of people asking you about the Northrop and Perspecta deals?
King: No not really. I'm super proud of it. It's been a really interesting process because these organizations were materially different as companies, so pulling them together has been a lot of fun.
Washington Technology: What do you see as proof that the effort to date has been worth it?
King: When I think about us coming together and what we did with these distinct organizations to create a brand focused on mission delivery and a focus on culture, I'm really happy with that.
One of the first things I see is happening internally because our employee retention remains above the industry average and that's despite a year-long integration process and all the changes associated with that.
When you think about culture, we've been successful because we're focused on something that is over and above any of us as an individual or individual lineage and that's the missions of consequence.
We've talked a lot about missions of consequence as a company and that has really resonated with our staff and in the marketplace.
We have a different throw-weight in the market now. We were part of the Aspen Security Forum providing expert discussions on resilient supply chains and that's just an example of the different kinds of engagements we have now.
To shift to discreet business outcomes, we've had great results. For the first half of 2022, we had a book-to-bill ratio of 2.1 and over the last 12 months were just shy of 2.0. That's a phenomenal outcome at the early stages of our formation.
More importantly, 78% of our first half bookings this year are new business.
Washington Technology: How did you integrate these three different companies and cultures into a single culture, or at least be on your way to a single culture?
King: We were able to move really quickly. I think acquiring Perspecta at the same time gave us the environment to catch all the businesses we were pulling together. We were able to quickly create an integration path and a platform for common (human resources) systems, common financial systems, common (customer resource management) tools and the like.
That gave us a framework to allow our employees to interact very seamlessly with each other.
Then it goes back to our focus on culture and mission.
Washington Technology: When you look at the breadth of capabilities that you have now, where do you see gaps?
King: There's not really a place where I see a complete gap, but I think like our customers we're focused on increasing speed and breadth of the management of the explosion of data. That explosion is driven by discreet technologies. It may be 5G, it may artificial intelligence and machine learning. It may be cyber.
But for us, it's about how do you sense and make sense of all that data and use it to help customers make a better-informed decision.
So it's not necessarily a gap that we have but it's an area that we and industry general have to solve.
Washington Technology: When you look at the customer, what's going on that's creating opportunities in the market?
King: We continue to see consolidation of activities. We see customers looking to large primes to manage large complex contracts and execute at the mission level.
Whether you call it digital transformation or digital re-platforming or digital whatever, the digitization of government capabilities continues and that continues to dominate decision making.
Obviously one of the things that won't change is cyber. Cyber will continue to be a dominant driving force in the marketplace.
That's one of the most important outcomes of what Peraton did in 2021. The massive expansion of our cyber portfolios [by buying Northrop and Perspecta] turned us into a full-spectrum, cyber operations and information operations company.
You combine that with our signals intelligence capabilities and I think we are very well-positioned.