Peraton CEO previews the coming merger with Perspecta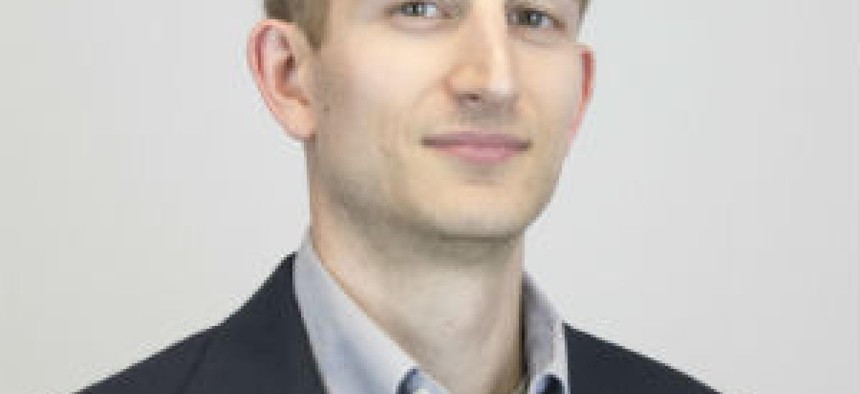 Peraton just tripled in size by joining forces with the former Northrop Grumman IT services business and is getting ready to double once Perspecta joins the fold later this year.
Or put another way -- the combined entity arising out of those deals will essentially be Peraton times seven compared to what the government technology company has been since it was acquired and rebranded by private equity firm Veritas Capital in 2017.
During a Cowen-hosted virtual conference for investors Thursday, Peraton CEO Stu Shea gave a first glimpse at what "New Peraton" will look like once the Perspecta transaction closes. Veritas is acquiring Perspecta and combining it with Peraton.
(For context: Cowen's annual Aerospace/Defense & Industrials Conference typically takes place in New York City. A majority of presenting companies are publicly-traded. Public investors represent much of the audience.)
Herndon, Virginia-headquartered Peraton becomes a company with around $7 billion in pro forma annual revenue and 24,000 employees when its hree big pieces are joined, according to an accompanying slide deck. There is runway for some further growth with a $24.4 billion pro forma backlog and 1.6 book-to-bill ratio over the 12 months ended Sept. 30.
Peraton in early February unveiled its new structure with the Northrop IT shop in tow. The deal involving Perspecta is anticipated to close sometime during the first half of this year.
Where Peraton has seen itself since the carve-out from former parent Harris Corp. and with Veritas' support provides the backstory for the Northrop acquisition and for the pending Perspecta deal.
"We were this small agile company and we chose to compete head-to-head with the biggest aerospace-and-defense firms" and mid-tier government services companies, Shea said.
"But we couldn't compete at scale on the IT side with Leidos, GDIT (General Dynamics IT) and others," he added. "We said we could either do it through essentially a Reverse Morris Trust acquisition where we buy somebody larger or we can incrementally grow over time. We always had aspiration of doing more, but we lived within our window of what we could accomplish."
The Northrop IT and mission support business is not just present in national security programs, but also with civilian and health agencies. Given the ongoing pandemic, Shea said Peraton views national security as "broadened to include all of those things."
So where does Perspecta fit into those aspirations, especially considering that company has had its own three pieces to fit together since the forming three years ago?
"What they were doing was trying to pivot the business more towards that integration of mission capability and the large IT business," Shea said.
Peraton plus Northrop IT plus Perspecta equals this, according to Shea. "The ability to be agile on real important high-end missions, it gave us great resiliency against the market dynamics, it gave us scale to compete in the enterprise IT markets, but that doesn't mean we lose sight of the agile work that we do," he said.
All three major credit agencies are giving credence to that point regarding size. Moody's Investors Service, Standard & Poors and Fitch Ratings see the larger Peraton as having greater diversification and better able to compete for technology contracts that are growing in size.
But two of them also note what comes ahead for Peraton after it officially links up with Perspecta.
"A more complex integration project will follow, but this is counterbalanced by a very strong backlog position with good booking momentum, industry leading profit margins, and a lot of upside competitively speaking," Moody's lead government services analyst Bruce Herskovics wrote in an analysis released Feb. 9.
"The company is aiming to sharply increase in scale through two major, transformative acquisitions during a very short period of time, and will need to execute effectively in order to delever in line with (our) projections and maintain a competitive position within the industry," Fitch Ratings said.
Shea acknowledged that Peraton has work to do on the integration front, which starts with bringing the Northrop IT business into a flatter and more services-focused organization versus a platform-oriented company.
Perspecta is obviously more similar to Peraton, which Shea said "is doing the same thing" in integration planning for that deal when it closes.
"It's 20 percent of the total but it's 100 percent of the leadership, so you can certainly get a lot of influence when you have the ability to control your own destiny," he added.