Diversity remains elusive for Top 100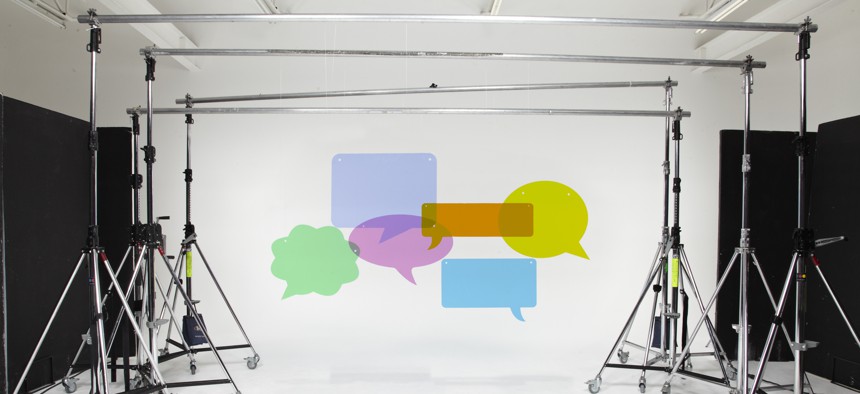 Many Top 100 companies have made diversity and equity a priority, but women and minorities are still dramatically under-represented in the C-suite.
The executive ranks of the Washington Technology Top 100 remain predominantly male and white in an era of heightened awareness and focus on issues surrounding diversity and equity.
White male executives hold 73 of the CEO positions among the 2022 Top 100. Non-white males held another seven CEO posts.
Two in the latter category are African American men that founded their companies: Rene LaVigne, CEO of Iron Bow Technologies, and Dave Seward, founder and chair of World Wide Technologies.
Because one company has co-leaders (one male and one female), women executives lead 21 of the Top 100 companies.
For the third consecutive year, we've looked at the racial and gender makeup of the leadership teams of the Washington Technology Top 100.
This year, we identified 1,172 executive positions among the Top 100 by digging into company websites and LinkedIn profiles.
Male executives of all ethnic groups held 71.9 percent, or 832 of the senior positions; compared to 29.2 percent or 342 of those positions being held by women. Compare those numbers to the general population, which U.S. Census data says is comprised of 50.8 percent women and 49.2 percent men.
I didn't expect substantial changes given this is only year three of this data dive. After all: high-level positions like these don't open up every day, but the differences are still remarkable.
There may be some steps backward. Last year, we had eight companies that did not list a female executive on their website. This year the number is 15.
But some of those companies such as Carahsoft, Blue Origins, SpaceX and New Tech Solutions list no executives on their websites.
A few others list just the CEO, so it is reasonable to believe there are more women executives that we weren't able to count. Despite that caveat, there is little doubt that women executives lag far behind their male counterparts in capturing these high-level jobs.
Things look even worse when looking at the numbers on African Americans.
Black male executives hold just 35 total positions, or 3%, of the senior posts. Black women hold 20 positions, or just 1.7% of all executive positions. Compare this to U.S. Census data that shows Black Americans comprise 13.4% of the population.
Last year, we didn't separate the count for male and female Black executives. But at the time we identified 56 Black executives of both genders, on par with this year's count of 55.
Twenty-four of the Top 100 companies had a Black male executive and only 17 had a Black female. Four companies -- Lockheed Martin, Huntington Ingalls, Vectrus and Abt Associates -- had both a male and female Black executive.
Only 37 companies identified a Black executive, male or female, on their websites.
We also tracked other minority groups and found that 91 executives out of the 1,172, or 7.7%, belonged to other minority groups. Those executives included Asians, Hispanic and other ethnicities. This is slightly better than last year when the percentage stood at 7.1%.
One bright spot is the number of female CEOs, which stands at 21 this year, compared to 13 last year
On the other hand, eight of the Top 100 have more women executives than men: Accenture Federal Services, BAE Systems, Booz Allen Hamilton, Chemonics, Highlight Technologies, Insight Enterprises and Westat.
Those companies represent a wide range of sizes and market sectors. They are consulting companies, defense companies, resellers and research organizations. That tells me the size of a company and where it conducts its business are not barriers for women and minority executives.
I don't doubt the sincerity of executives who talk about making diversity and inclusion a priority, but the numbers we have mined from the Top 100 stand as a reminder of how much work remains to be done to diversify the largest companies in the government market.
RELATED LINKS
2020 Analysis: https://washingtontechnology.com/2020/09/where-diversity-lags-among-the-top-100/359350/
2021 Analysis: https://washingtontechnology.com/2021/06/top-100-diversity-shows-little-improvement/359301/