Where diversity lags among the Top 100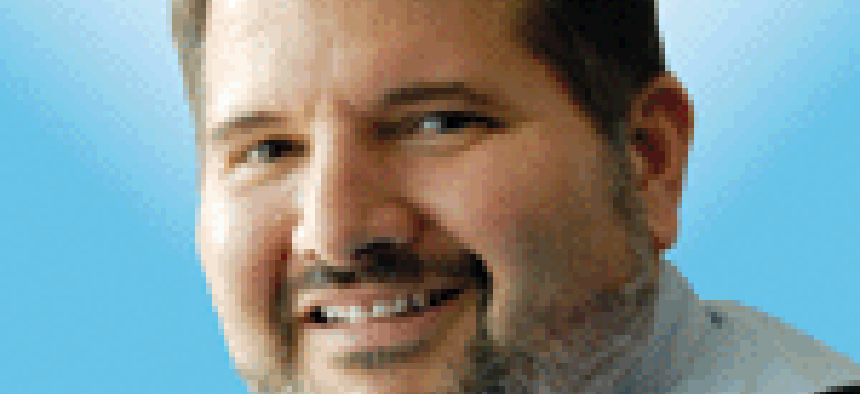 UPDATE: This story has been updated to correct the calculation for the percentage of African American and minority executives.
In putting together the 2020 Washington Technology Top 100, we scoured websites and LinkedIn to gather the names and titles of the senior leadership at the biggest companies in the market. It is something we do each year and is one of the great values of the Top 100.
But given the heightened awareness around racial issues and the continuing challenge of women gaining senior leadership positions, I looked at this information in a different way this year. And while I can't report any kind of upward or downward trend, I do think we can establish a baseline for the number of women and minorities in senior leadership positions at government contracting firms.
This year we identified about 680 people who hold a senior position at a Top 100 company. This includes 98 CEOs. [We came up empty for two companies who do not disclose their leadership on their websites – Mythics, No. 51, and New Tech Solutions, No. 85.]
Of the 98 CEOs, 84 are male and 14 are female, so 14.3 percent of CEOs are women. Of the 678 total executives (including CEOs), 525 are male and 153 are female. By percentage, 22.6 percent of the senior leaders at Top 100 companies are female.
For the CEOs, I was able to go back to 2015 and compare the numbers and the split remains the same – 84 male CEOs and 14 female CEOs. [We couldn't identify CEOs for two companies in 2015 as well.]
It's interesting to note that some companies have swap out leaders. In 2015, Lockheed Martin and IBM Corp, both had female CEOs, but today they do not. Hewlett-Packard had a female CEO but they no longer are in the Top 100 thanks to splits and divestitures. SAIC and Northrop Grumman did not have female CEOs in 2015, but today they do.
When we looked at minorities, particularly African American CEOs, only three companies on the Top 100 have a CEO or chairman who is African American. They are all founders of their companies – Rene LaVigne, who led the spin-out of Apptis Technology Solutions to create Iron Bow Technologies (No. 60), Dave Steward, founder and chairman of World Wide Technologies (No. 50); and Charles Adams, founder and CEO of Adams Communications & Engineering (No. 97).
Counting these three CEOs, there are just 38 senior executives at Top 100 companies that are African America. Another 41 executives fall into other minority groups such as Asian and Hispanic. I did not separate out African Americans and other minority executives by sex.
The raw numbers for minority representation are bleak but the percentages make it look even worse. African Americans comprise just over half a percent of all senior executives we identified – 5.6 percent. The representation of other minorities is just as bad at 6 percent.
And combining all minorities together doesn't improve things. We identified a total of 79 executives who are either African American or a member of another minority group. That's just 11.6 percent of all 678 executives.
As I said, I don't have enough past data to make any kind of statement on the trends. My gut tells me that women are doing better. It seems more women are finding leadership roles in mission areas and are leading business units that directly interact with customers.
Of the Top 100 companies, only 25 did not list a female in a senior executive role. That includes the two companies that listed no executives. Not great, and I would still argue that women are underrepresented as CEOs.
While there seem to some positive signs for women executives, when I look at African American and minority executives, the numbers are pathetic. There are 48 companies on the Top 100 where we could not identify a single minority senior executive. Not one.
As I said, I don't have the data to identify any kind of trend, but even if the number of African American and minority executives is growing, it isn't growing very quickly. But honestly, I don't think it's growing.
In the aftermath of George Floyd's murder, I talked with a lot of executives who are sincerely pushing for more inclusion and diversity at their companies and the lack of a presence of African American and minority executives is something several acknowledged.
I believe them and these numbers are another indication of how much work there is to do.