Top 100 diversity shows little improvement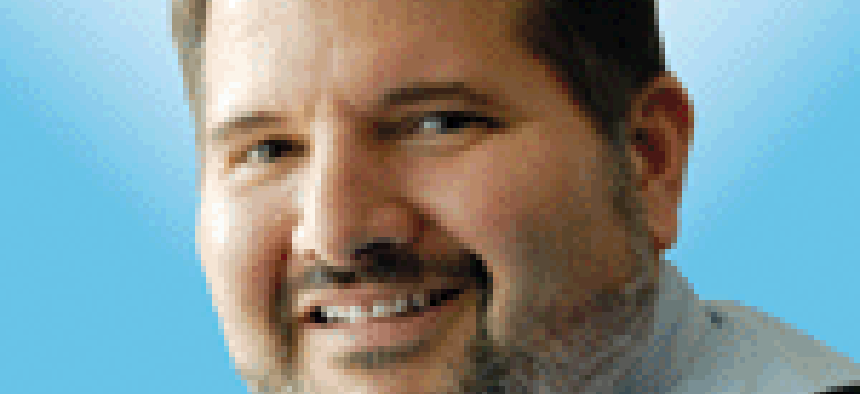 In our analysis of gender and racial diversity among the leaders of the 2021 Top 100 companies, we more than doubled the number of executives we were able to identify.
But bigger numbers didn't translate into more diversity.
Representation by women, Blacks and other minority groups among the senior leaders of the Top 100 still lags significantly when compared to the demographics of the overall U.S. population.
This is just the second year we've done this kind of analysis, so significant changes shouldn't be expected. The percentages are relatively flat in fact, which indicates just how hard it can be to diversify the upper echelons of large companies in a short period of time.
These kinds of senior positions just don't become available in large numbers. It'll likely take several years before we see significant changes.
So what did we find?
We identified 580 senior executive positions in the 2020 Top 100. That number rose to 1,234 for this year. We went through company websites and LinkedIn to identify senior leaders.
One reason for the increase is that more companies are identifying more of their executives as in the senior teams. Many companies also added a chief diversity and inclusion officer to those senior ranks. That person tends to be a woman or a minority.
Men of all racial backgrounds hold 72.3 percent of executive positions. According to the U.S. Census Bureau, the population of the United States is 49.2 percent male and 50.8 percent female.
Women seem to be making strides more quickly than Blacks and other minority groups. In 2020, there were 25 companies that did not list a female executive. Only eight lacked a female executive this year.
The overall percentage of female executives also increased from 22.6 percent in 2020 to 26.7 percent this year. But that still lags behind the general population.
Yet there are some real bright spots for female executives. Thirty of the Top 100 companies have female executives in nearly half or better of their leadership positions. Three companies have more female executives than male executives -- Booz Allen Hamilton, Northrop Grumman and Jacobs.
The success these companies have had in developing, retaining and hiring female executives should be a lesson for other government contractors.
Unfortunately, there is no similar bright spots for Black executives. We did find more this year but that didn't translate into a higher percentage..
In 2020, Black men and women accounted for 5.6 percent of executives we identified. But despite finding 56 Black executives in 2021 vs 38 in 2020, the percentage dropped to 4.5 percent. The overall U.S. population is 13.4 percent Black, according to the Census Bureau.
We also identified more executives who were either Hispanic or Asian. They accounted for 6 percent of executives in 2020 and that number rose to 7.1 percent this year. We identified 87 individuals this year compared to 41 last year.
It is hard to compare those percentage to Census Bureau data because the census data is much more granular, but the U.S. Census Bureau identified 5.9 percent of the U.S. population as Asian and 18.5 percent as Hispanic or Latino.
It is safe to say that these groups also are under-represented among Top 100 senior executives.
When combining Black and other minority executives, the percentage they represent has not changed. In 2020 and in 2021, all minorities held a combined 11.6 percent of the executive positions we were able to identify.
A statistic that showed improvement is the number of companies with no minority executives. In 2020, that number stood at nearly half with 48 not having a single minority executive. This year the number is 35, an improvement but it also shines a light on how much more work there is to do.
But there are still 60 companies with no Black executives, which is slightly better than last year's 67.
Last year and this year, we identified 98 CEOs. Going through both websites and LinkedIn yielded no results for No. 47 Mythics and No. 71 New Tech Solutions Inc. this year or last.
Little else has changed -- 85 CEOs are male in 2021, one more than last year. The number of female CEOs went from 14 to 13.
Sterling Computer has a female CEO and was a newcomer at No. 80 last year. They didn't make the rankings this year.
Like last year, there are three Black or minority CEOs on the Top 100 -- No. 70 Iron Bow, No. 59 World Wide Technology and No. 33 IBM.
The breakdown of male versus female CEOs seems pretty entrenched with the numbers unchanged since at least 2015, which is as far back as we could go.
I don't doubt the sincerity of the CEOs I talk to when they speak of the importance and value of diversity and inclusion. But this analysis sends a clear message: There is still work to be done. Attention still needs to be paid.
The ranks of Top 100 executives need to look more like their employees, their customers and the nation as whole. Accomplishing that will take a sustained and intentional effort. Let's hope they are up to the task.