Introducing the new name for our podcast -- WT 360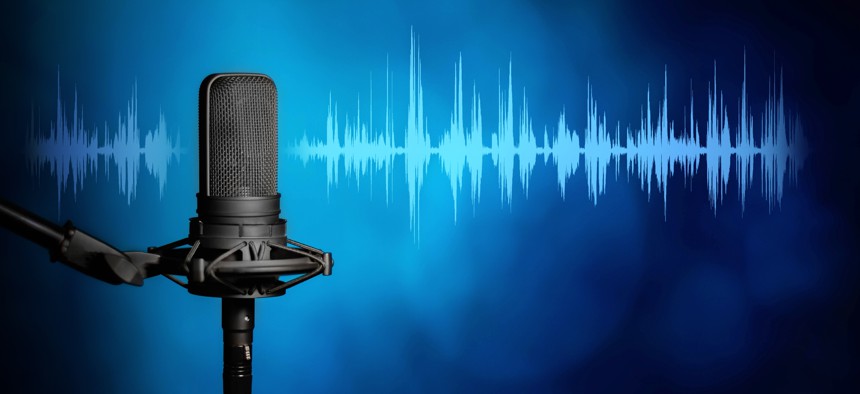 As we retire the Project 38 brand, we look back at some of our favorite episodes from the past year and preview what to expect with the new name and look.
As we start 2023, Washington Technology is rebranding our Project 38 podcast.
We had a specific idea when launching Project 38 in 2018: talk to industry leaders about the future of government contracting. What will the market look like in 20 years? What must companies do to prepare for and make that future happen?
What will the market look like in 2038? That's where Project 38 got its name.
It quickly became apparent that looking ahead 20 years was a hard concept to sustain. Most of the executives we talked to were looking in a horizon of two-to-three years.
The podcast's focus evolved into talking with company leaders and market observers about what they saw driving GovCon. It was still about change and looking forward, just not 20 years.
It's a formula that served us well, but we feel the time was right for a new name that more closely reflects what we do.
WT 360 will continue the approach that Project 38 adopted. The idea is to look at the market from all angles, hence the number in the title referencing 360 degrees.
We will continue our interviews with executives and market observers. We will also have groups of episodes around specific topics and themes, such as mergers and acquisitions and the Top 100.
We are also launching a twice a month WT360 podcast called The Info Sessions. These will be roundtable discussions with other reporters from GovExec.
Click here to listen to episode one. WT's senior reporter Ross Wilkers moderates the discussion with Frank Konkel of NextGov, Carten Cordell of FCW and myself.
As we say good-bye to the Project 38 name, I wanted to highlight a few of our favorite episodes from the past year. Both Ross and I selected a few. They are not in any ranked order, but are all worth a second listen.
Looking back at 2022 and ahead to 2023 – This interview with David Berteau was a fitting conclusion to Project 38 as they reviewed 2022 and at the challenges and opportunities ahead in 2023. Ross and Government Executive's Courtney Buble were the questioners.
The Myths and truths of what drives company value – This was a myth-busting exercise about valuations and about why organic growth is so hard to achieve, but very coveted.
ManTech's new CEO shares his vision and keys for growth – Few companies have gone through the changes that ManTech has: most recently a private equity takeover and a new chief executive. That CEO explains where the company is headed.
Inside Leidos' business development approach – This was a great opportunity to hear how the largest company in the market chases and wins new business, while also focusing on recompetes.
Inside Accenture's progress on integrating Novetta – We talked with Novetta's former CEO and a senior Accenture executive about the acquisition and how they are building something new from the combination.
How L3Harris wears its 'Trusted Disruptor' hat – Not satisfied with just being the sixth defense prime, L3Harris also wants to be a technology disruptor. A senior executive explains how they are doing that.
CACI's DeEtte Gray offers her best advice to future women execs – DeEtte Gray gets candid about her career and where she sees opportunities for more women to be successful.
Booz Allen signaling intent with $100M ventures fund – Booz Allen Hamilton has become more aggressive with its acquisitions, but also has created an investment fund as a way to tap into startup firms with emerging technologies.