CIO-SP4 drove spike in bid protests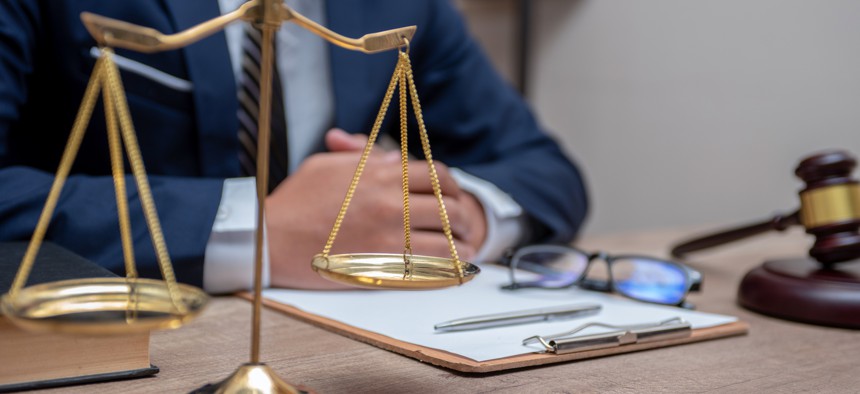 Unhappiness with the National Institutes of Health's main IT contract vehicle contributed to a 22% increase in protests during the government's 2023 fiscal year.
Following several years of declines, the Government Accountability Office is reporting a significant increase in the number of bid protests filed with the agency responsible for adjudicating them.
And one contract is likely responsible for the 22% increase in volume GAO experienced.
During the government's 2023 fiscal year, GAO received 2,025 bid protest filings compared to the 1,658 filed during FY 2022.
But at GAO's fiscal 2023 bid protest report also factors in the more than 350 protests filed involving NIH's CIO-SP4 contract vehicle for IT solutions.
After taking out CIO-SP4, the number of protests drops closer to fiscal 2022's total. We would still see an increase, but it would not be the 22% rate we are looking at today.
CIO-SP4 is a contract led by NIH's IT Acquisition and Assessment Center for providing a broad range of IT services across the government.
The contract is under heavy fire for its self-scoring methodology. NITAAC is reworking the process and we will likely see new awards in the next few months. CIO-SP3 expires at the end of April, so awards should happen before then.
We also will almost certainly see another round of protests because not everyone will get an award.
GAO's annual report to Congress also shows a large increase in the number of decisions made in favor of protesters. There were 188 sustained decisions last fiscal year.
"Sustained" is the term GAO uses when it agrees with the protester. In fiscal 2022, there were just 59 of those decisions. The sustained rate is much higher than previous years at 31%, compared to rates in the teens over the past four years.
But CIO-SP4 is to blame there as well. GAO closed two sets of protests involving that contract with sustained decisions. One set covered 93 protests and the second set covered 26 protests.
After taking out those 119, you see that GAO sustained 69 protests. Still an increase, but not the eyepopping number when you include CIO-SP4.
The report also discusses the most common reasons GAO sustains protests:
Unreasonable technical evaluations
Flawed selection decisions
Unreasonable cost or price evaluations
GAO also tracks what it calls the "effectiveness rate" of protests. This is when a protest gets some form of relief, either through a sustained protest or the agency takes voluntary corrective actions.
Corrective actions generally happen when agencies believe GAO will rule in favor of the protester.
The effectiveness rate in fiscal 2023 was 57% compared to 51% in FY 2022. NITAAC took multiple corrective actions during fiscal 2023, so again CIO-SP4 helped drive those numbers higher.
Given that CIO-SP4 is still unawarded, I expect the contract will continue to drive more protests this fiscal year and affect GAO's report for FY 2022.