Air Force cancels $5.3B cyber contract after overwhelming response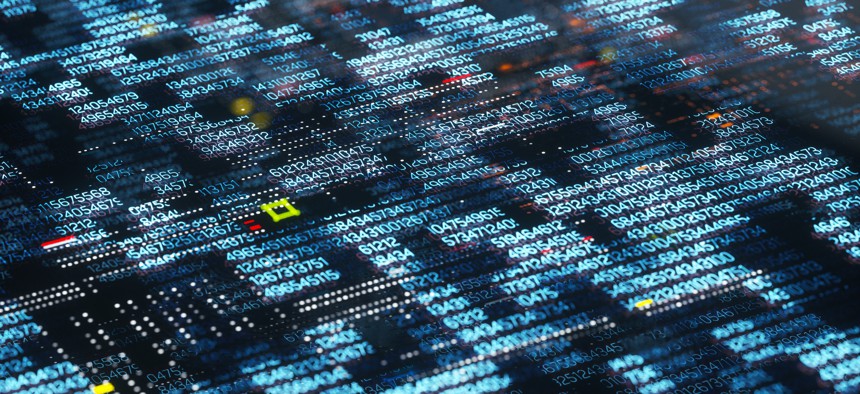 With more than 250 proposals received, the Air Force said that was too many for a manageable evaluation process.
As I started looking into the Air Force's decision to cancel a potential $5.3 billion cybersecurity contract, I thought about making jokes or at least offering up some ridicule.
The Air Force basically said they were overwhelmed with responses and weren't in a position to process the more than 250 proposals it received.
"It is in neither the U.S. Air Force's nor industry's best interest to award far more prime contracts than the program and its supporting workforce can properly administer and for which sufficient competitive opportunities are projected to provide fair opportunity to a significant number of prime contractors," the Air Force said in a Sam.gov posting on Tuesday.
The Air Force basically threw in the towel on the Enterprise Cyber Capabilities contract.
But this isn't something to joke about. An email I received emphasized that. This cancellation is likely to cause real pain.
Consider the timeline for EC2 and what happens during the months between a draft solicitation and the due date for proposals.
The presolicitation was released in March 2022. Six months later, the final solicitation went live with proposals due in January 2023. Along the way, there were multiple amendments and updates.
Final proposals were submitted in January. Until the cancellation, the Air Force indicated it was in the source selection process.
While the procurement process was moving forward, industry was at work forming teaming arrangements including joint ventures. Companies of all shapes and sizes spent hundreds of thousands of dollars in proposal and other costs.
Small businesses that pursued the EC2 contract will never recoup that money. There is the issue of the time spent over more than a year on this competition that never was. All lost.
To add insult to injury, the Air Force included this line in their cancellation announcement:
"The interest and investment of industry partners is appreciated." That sounds so nice, doesn't it?
I've reached out to the Air Force for comment with no luck so far.
In its cancellation notice, the Air Force says it considered amending the solicitation but the changes would have been significant and "thus required AMIC to reissue the solicitation and industry to incur additional proposal costs."
The question now is what happens next. Will there be a new contract? Or will the Air Force turn to existing vehicles to meet these cybersecurity needs because the needs aren't going away.
EC2 was intended for command-and-control, planning and operations, vulnerability research, full-spectrum testing, software and tool development, modeling and simulation, and threat assessment.