New CIO-SP4 case adds more delays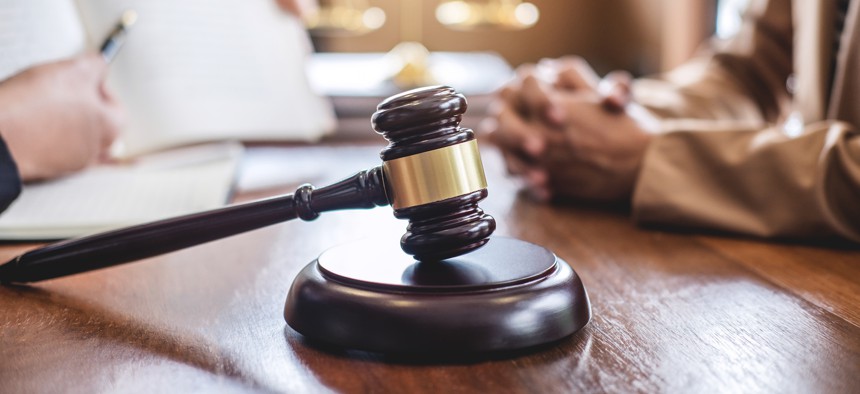 This latest lawsuit raises questions about how the agency running this $50 billion government-wide IT procurement interprets evaluation rules around different types of contracts.
The protest fight over the CIO-SP4 contract has moved onto another chapter at the U.S. Court of Federal Claims, where one more company has moved to lay out the problems it sees in the proposal evaluations.
The National Institutes of Health's IT acquisition arm is already in the process of a corrective action after the Government Accountability Office ruled in favor of 64 protestors in late June, but the court has greater authority to enforce bid protest rulings than GAO.
In a new lawsuit unsealed Aug. 1, Inserso Corp.'s complaint offers a detailed look at why small business bidders are frustrated with how the NIH IT Acquisition and Assessment Center has conducted the procurement.
A final resolution on the lawsuit is months away. Oral arguments are scheduled at some point between Oct. 16 and 20. Realistically, new awards are not likely until calendar year 2024 because NITAAC said it will not make new awards until this protest is resolved.
New awards can also trigger more protests of course, but let's not get ahead of ourselves.
What is Inserso claiming in its lawsuit?
Parts of the company's complaint are an acquisition nerd's dream because there is a debate over whether CIO-SP4 is a "requirements contract" as NITAAC believes, or an indefinite-delivery/indefinite-quantity contract as Inserso claims. I refer you to subpart 16.50 of the Federal Acquisition Regulations for an explanation of the difference.
But that is important because NITAAC's interpretation led it to downgrade the points of one of the Inserso's experience examples, which dropped the company out of contention for an award.
Inserso submitted its position on the Air Force Civil Engineer Center IT Support Services contract as experience. The company said that had a monetary value of $57.9 million and a points value of 1,950.
Because of NITAAC's interpretation of what a requirements contract is, the agency downgraded the value to $5.6 million and cut the points to 780.
The downgrade meant that Inserso didn't have enough points to advance to phase two of the competition.
"NIH's evaluation of Inserso's proposal was arbitrary, capricious, an abuse of discretion, and contrary to law," the company writes in its complaint.
Inserso also argues that the solicitation doesn't explain how requirements contracts will be evaluated.
The company claims that means its approach should be used because it is "reasonable, consistent with federal procurement law, and did not conflict with any other provisions in the solicitation."
Inserso wants the court to order NITAAC to re-evaluate Inserso's proposal with its interpretation of a requirements contract, which would mean the company would be back in the running for a spot on the contract.
Inserso also offers an alternative – reopen the competition and allow bidders to submit revised proposals.
Whether Inserso succeeds or not is kind of moot. Whatever the outcome, this is just another delay for CIO-SP4.