Senior execs to bring 2023 trends into focus at our next Power Breakfast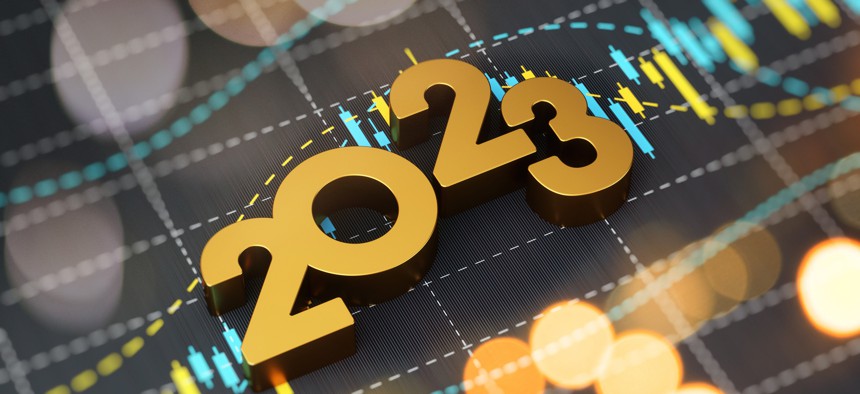 Next week is our first Power Breakfast of 2023 that will focus on challenges and opportunities for the year ahead.
We are gathering a group of executives from large, small and mid-sized businesses that will share what they are focused on for the year ahead.
Each speaker will have about 10 minutes to talk about their company and what they see coming in 2023. Then we will bring them all back together for a group Q&A.
We did this at least a couple times pre-pandemic and it always sparked a good discussion. One goal we have is to highlight the similarities between companies and the different areas of focus they have.
Our line up for Jan. 27 includes:
DeEtte Gray, president of business and IT solutions at CACI International
Debbie Opiekun, chief business development officer at Leidos
Alba Aleman, CEO of Citizant
Doug Wagoner, CEO of LMI
Sue Deagle, senior vice president and chief growth and client officer at V2X
The event will take place at the Carahsoft headquarters in Reston, Virginia. Click here for details on registration. Remember that if you are an WT Insider, the event is free as part of your membership. If you are interested in a membership, click here.
Over the years between senior reporter Ross Wilkers and myself, we have interviewed all the executives speaking at one time or another. Each of them can talk about their specific business, but they all have a way of connecting it with the trends that are driving the market today.
That combination of the specific with the bigger picture will deliver real value at the event. You will not want to miss it.
It is also great to kick off 2023 with a live, in-person event. I hope to see you there.