Federal presence on LinkedIn continues to grow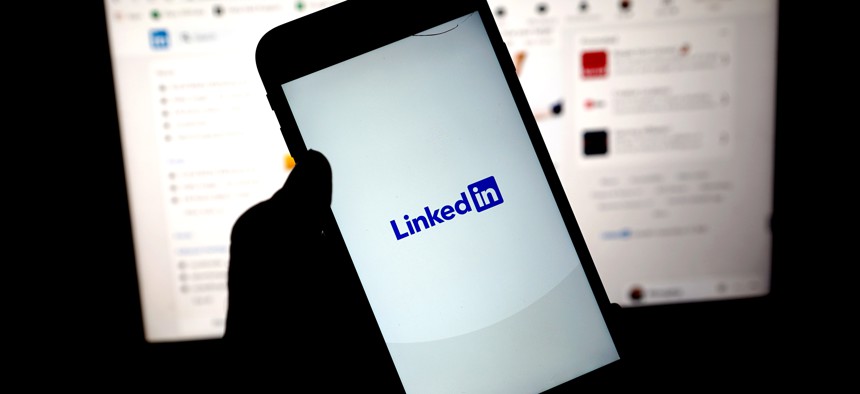 For over a decade now I have been doing a "census" of feds on LinkedIn, by agency/department, operating division and, when I can find them, by office.
I started the census in 2011 primarily because I was tired of people telling me there were no feds on LinkedIn. I knew they were wrong but I needed proof.
I was also curious.
So I started looking up cabinet departments and agencies on LinkedIn as "companies," and like government contractors, the company pages had information of each department, agency or operating division, including links to the employees.
While reviewing each department or agency, I found that operating divisions also had "company" pages. On the home page of each federal agency I found "Affiliated Pages," which led me to further subsets of the agency, usually smaller operating divisions and offices. Then there was the "People also viewed" list, which added even more company pages to my ever-growing list. Each year the numbers of Feds on LinkedIn grew.
This was time-consuming but ultimately rewarding, as over the years with each census I kept discovering more and more niches of federal, Defense Department and intelligence community "company" pages. By 2019 I had identified over 250 government pages. In 2021 I only had 330, and this jumped to 551 in 2022. This year I have identified 556 "company" pages for various civilian, DOD, uniformed services and IC entities. All told these added up to 2,719,013 feds on LinkedIn from civilian, DOD, uniformed services and the IC. This is an increase of 307,583 over my 2022 results, up 12.76%.
| | | | | |
| --- | --- | --- | --- | --- |
| | 2022 | 2023 | Delta | Delta% |
| DoD Personal Pages | 1,265,495 | 1,429,870 | 164,375 | 12.99% |
| Civ Personal Pages | 1,145,935 | 1,289,143 | 143,208 | 12.5% |
| Total Federal Pages | 2,411,430 | 2719,013 | 307,583 | 12.76% |
| Fed Company Pages | 551 | 556 | 5 | 0.91% |
| 2023: DoD 238, Civ 318 | | | | |
As you can see from the graphic, the year-over-year growth was consistent between DOD and civilian, with DOD/uniformed services still ahead of civilian personnel by 140,727.
Here are a few sample department company pages:
| | |
| --- | --- |
| Department | Number of Pages |
| US Army | 82 |
| US Air Force | 33 |
| US Navy | 48 |
| DoD | 65 |
| USDA | 19 |
| Commerce | 20 |
| Energy | 27 |
| HHS | 31 |
| DHS | 17 |
| Interior | 12 |
| Transportation | 14 |
| Treasury | 9 |
Every year when I publish these results the first question I get is "Do feds really use LinkedIn?"
The simple answer is yes. Not all feds are active, but neither are all contractors. How and when you use LinkedIn is a matter of personal preference. However I am connected to many feds who are quite active. In fact, of my 500 or so federal connections on LinkedIn, the vast majority of those reached out to me to connect, not me reaching out to them.
The important point here is that the heart of GovCon is building relationships, and LinkedIn is a primary channel for building and managing relationships. There are multiple opportunities to start one-to-one conversations with prospects, influencers, and customers. Most people have not explored the full suite of possibilities/functionality LinkedIn offers – from how you initiate a connection, to messaging, featuring content on your profile, commenting on posts, generating quality leads, and much more. In short, building relationships that pay dividends in our market.
I've watched LinkedIn evolve from a jobs board to a vehicle for influencing contracts, winning task orders, building subject matter expert platforms, branding and positioning your company, ABM, offering live events, and building a network around what you offer. Watching this evolution led to me start writing about, speaking about, and coaching companies on how to leverage LinkedIn.
On the government side, it has become another channel for agencies to inform the public, engage with citizens and partners, recruit employees and vet contractors.
I joined LinkedIn on Feb. 11, 2004, but didn't get active until 2007. Since then I have been actively monitoring GovCon activity on LinkedIn and I started speaking and writing about using LinkedIn in 2009, which led to training companies. Over the last decade, I have trained over 150 contractors on how to use LinkedIn for lead generation, content sharing, building SME positions, ABM, building out networks and much more. I offer the best LinkedIn training for government contractors.
When I look at the company profile of a contractor, then the profiles of some of the key players at that company, I can usually tell if they are using the platform well. Many contractors are still not leveraging LinkedIn to anywhere near the full potential the platform offers. Many executive profiles I view offer little or no information on their own company.
Let me go back to "Do feds really use LinkedIn?" A few years back I was invited to do a session for the National Contract Management Association (NCMA) annual conference, the major event for contracting officers. My session focused on how to use LinkedIn to vet SMEs and contractors while remaining anonymous. There was over 100 people in my session.
The pandemic drove feds and contractors to online venues for meetings and to find one another, and LinkedIn was the beneficiary. But simply being on LinkedIn does not guarantee someone will find you.
Two years ago in Washington Technology I did an update for an article I posted on LinkedIn about 8 years ago- The Simple Act of Being on LinkedIn is Marketing. The article emphasizes that LinkedIn is a place where you and your company can highlight areas of expertise for free, attract attention, and win business.
The GovCon market is on LinkedIn. It is probably the first place you and your company are vetted. How you present yourself to 2,719,013 Feds and countless other contractors should be a priority.
---
Mark Amtower is a GovCon consultant, LinkedIn expert, author, speaker, and as Nick Wakeman has said, "industry gadfly and marketing guru."  Reach out to him on LinkedIn ​www.linkedin.com/in/markamtower or at markamtower@gmail.com His latest book, Government Marketing Best Practices 2.0, is available at Amazon.