Beyond Space Force: Five space opportunities to keep in your orbit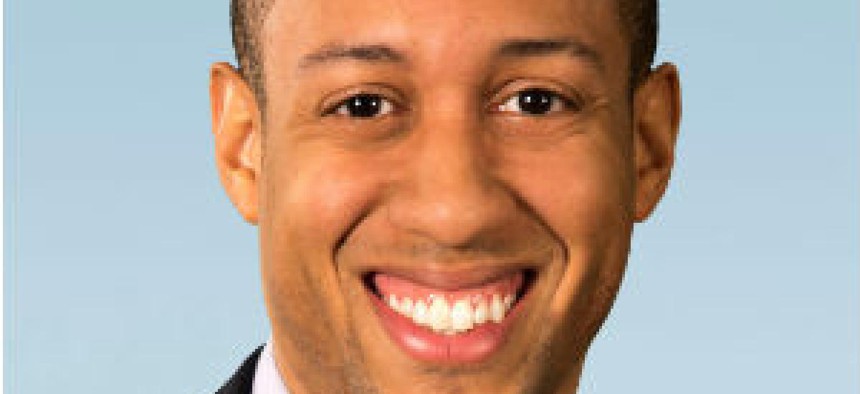 Space Force grabs a lot of attention but they aren't the only space game in town as immixGroup analyst Lloyd McCoy explains.
In a recent immixGroup commentary for Washington Technology, we urged the vendor community to focus beyond the 2020 Census for opportunities in the Department of Commerce. The same advice applies to opportunities in space-based defense. The media darling is the U.S. Space Force, but sales opportunities extend far beyond that branch of service.
Indeed, with Congress and the White House working on the final version of the 2021 National Defense Authorization Act (NDAA), outer space has become a high priority.(In fact, the Space Force was established in the fiscal 2020 NDAA.) That's important for vendors selling into the federal government. NDAA is a critical budget document, establishing funding levels and setting policy for the Department of Defense. The issues discussed in the document provide real insight into DOD priorities over the next year or more.
To that end, 2021's NDAA will call for a greater emphasis on the military's use of space. In particular, the budget authorization document will focus on developing the infrastructure and technologies that will enable build-out of space-based assets.
All told, more than $15 billion will be dedicated to space programs in 2021. These programs, dispersed across many different agencies, will all require cross-domain technological solutions for ground stations, defensive cyber capabilities, system engineering, command and control and analytics.
For space-based systems, the main requirements will involve command and control, tracking technologies and analytic solutions. Data transport and battle management solutions will be in demand as data traverses terrestrial and space domains.
Let's look at where we expect IT solutions to be most needed in the space domain: 
Space Systems Command (SSC)
This newly announced organization within the Space Force will be made up in large part from the current Space and Missile Systems Center. SSC will provide acquisition support for the Space Force for developing, acquiring, fielding and sustaining military space weapons.
The SSC's focus will be to improve surveillance and warning capabilities in space, as well as funding R&D projects to support the Space Force's operational arm, Space Operations Command. Cloud-based AI and data library tools are likely to be the subject of ongoing requirements because of the growing demand for analysis and storage of data from both satellites and ground stations. Other areas of interest for SSC will be security solutions for space-based assets and the use of 5G networks to support mission fulfillment.
Navy Program Executive Office Space Systems (PEO Space Systems)
The Navy has historically played a major role in developing, deploying, sustaining and influencing space-based capabilities for naval, joint and allied operations. In particular, this branch of service is responsible for DOD's UHF narrowband satellite communications (SATCOM). Because it is the most effective SATCOM frequency for penetrating jungle foliage, inclement weather and urban terrain, the UHF spectrum is the military's communications workhorse for disadvantaged, tactical warfighters on the move. Look for more communications requirements to come from this PEO. It's likely that the organization will eventually roll up into the SSC, but for now it remains its own entity.
U.S. Army Space and Missile Defense Command
USASMDC/ARSTRAT conducts space and missile defense operations and provides planning, integration, control and coordination of Army forces and capabilities in support of U.S. Strategic Command missions (strategic deterrence, integrated missile defense, and space operations). It serves as the Army force modernization proponent for space, high altitude and global missile defense, and serves as the Army operational integrator for global missile defense.
USASMDC/ARSTRAT builds future space and missile defense forces for tomorrow by researching, testing and integrating space, missile defense, cyber, directed energy, hypersonic and related technologies for the future. As with PEO Space Systems, this activity is likely to eventually come under the SSC's aegis.
The National Reconnaissance Office
NRO is a member of the U.S. Intelligence Community and runs and operates classified overhead satellites. Its budget is classified, but numbers in the billions. The NRO designs, builds, launches, and operates the reconnaissance satellites of the U.S. federal government, providing satellite intelligence to several government agencies, including signals intelligence to the National Security Agency, imagery intelligence to the National Geospatial Agency, and measurement and signature intelligence to the Defense Intelligence Agency.
Space Development Agency
The SDA falls under the Office of the Undersecretary of Defense for Research and Engineering, although it is scheduled to move under the Space Force in 2022. This organization plans to spend $11 billion over the next five years to build out a sensor layer that will allow the military to detect and track what the U.S. believes to be one of the most credible threats in coming years – namely, hypersonic missiles traversing the atmosphere at breakneck speeds.
Supplementing this sensor layer will be a similar space-based system, led by the Missile Defense Agency, that will focus on targeting hypersonic missile attacks. Over the next decade, the DOD will be pouring billions of dollars into these integrated detection and defense satellite constellations.
It is true that in time these IT sales opportunities will, in all likelihood roll up under the Space Force. For at least the next five years, however, DOD's space programs are solid prospects for both legacy communications and surveillance programs and for the emerging market opportunities to support emerging and maturing satellite constellation operational capabilities.