Special Operations Command starts process to recompete $8B logistics contract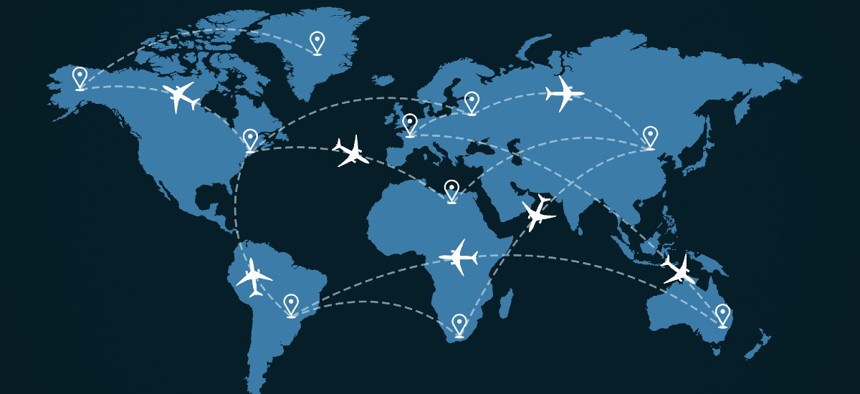 A pair of site visits are on the calendar for companies interested in this largest of SOCOM's service contracts currently held by Lockheed Martin.
Special Operations Command has given industry a first glimpse at its plans to recompete of a potential $8 billion contract awarded in 2017 for logistics and sustainment support services.
The Special Operations Forces Global Logistics Support Services is SOCOM's largest service contract and focuses on non-personal logistics work around the world.
A pair of installation tours are scheduled for Nov. 1 and Nov. 8 to see the Program Executive Office Special Operations Forces Support Activity's facilities and other physical assets first-hand, according to SOCOM's sources sought notice posted Tuesday.
PEO SOFSA's mission is to manage the capability development, modification and integration of Special Operations Forces-peculiar equipment onto their systems and platforms.
If the first two tour dates exceed capacity, then a third tour will take place on Nov. 15.
Lockheed Martin has won both predecessors of the SOF GLSS program, including the current iteration with a 10-year performance period that expires in August 2027. SOCOM has obligated approximately $4.6 billion in task order spend to-date, according to GovTribe data.
Comments to the new request for information are due by 5 p.m. Eastern time on Nov. 28. The elongated timeline takes into account the installation tours and need for attendees to base their questions from those visits.
SOF GLSS's scope of work goes across these four broad themes of military operations:
Design and development, acquisition, storage, movement, distribution, maintenance, evacuation, and disposition of materiel.
Movement, evacuation of personnel.
Acquisition or construction, maintenance, operation and disposition of facilities.
Acquisition or furnishing of logistics services.