Space Command unveils new $480M satellite support contract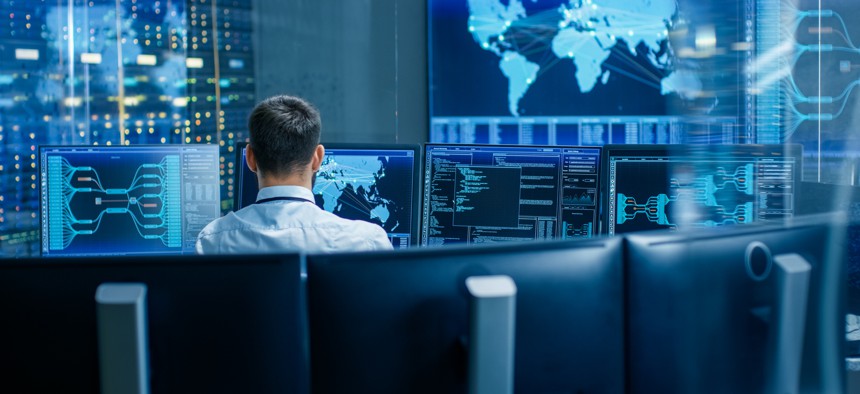 Space Command has unveiled the final solicitation for a new potential 10-year, $480 million small business contract to support its satellite control network.
Known by the acronym STORMS, the Satellite Control Network Tracking Station Operations Remote Site and Mission Partner Support contract will be an 8(a) set-aside program. That means current incumbent CACI International cannot bid on work.
CACI holds the contract through its acquisition of the former L-3 national security solutions business in 2016.
The contract was known at the time as CAMMO, or the Consolidated Air Force Satellite Control Network Modifications and Maintenance Operations contract. That contract expires in May 2024 and has brought approximately $537 million in total obligations to CACI, according to GovTribe data.
SPACE COMMAND STORMS CONTRACT
Location
Colorado Springs, Colorado
Customer
Space Command and Space Systems Command
Solicitation number
FA2518-24-R-0001
Ceiling value
$480 million
Contract duration
March 2024-March 2034
NAICS code
517810 - All Other Telecommunications
Product Service Code
DG01 - IT AND TELECOM - NETWORK SUPPORT SERVICES
Proposal due date
Nov. 27, 2023
STORMS will have a five-year base period and a five-year option period.
Space Command said it will make a single award using best-value criteria, which is publicly-available yet. The criteria is considered controlled and unclassified information that will only be provided to approved companies.
The command needs support at satellite control stations around the globe. Some of the work will include mission partner support, remote site support and local purchasing.
Proposals are due Nov. 27, the Monday after the Thanksgiving holiday.