DHS agrees to evaluate Arch Systems' allegedly 'corrupted' proposal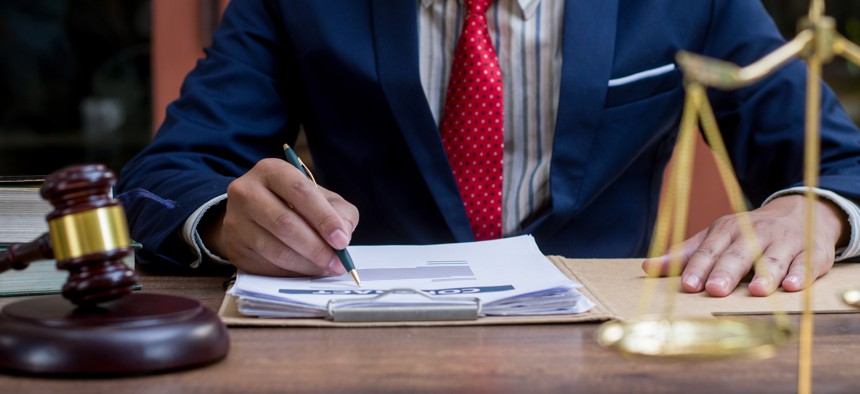 But the agency is not providing details on why it was unable to view the company's bid.
Arch Systems is back in the running for a $450 million Homeland Security Department blanket purchase agreement after DHS agreed to evaluate the company's proposal.
DHS had rejected the proposal after not being able to access it in the eBuy portal, which the agency is using to collect bids.
But Arch Systems has argued that eBuy system corrupted the document by adding a special character to the file name, making it impossible for DHS to access the proposal.
In its filing, DHS does not admit that there was a problem with eBuy.
"Whatever the cause of the error, the result was that the Department of Homeland Security, Customs and Border Patrol did not evaluate the proposal of Arch Systems," DHS said in a brief filed Thursday.
The judge on Friday approved DHS' request for a "remand" of the case so it can evaluate Arch Systems' proposal. DHS will inform the court if more actions are necessary in the future.
Several other protests involving the BPA program will continue move forward.
DHS awarded a set of $450 million BPAs to CAN Softtech, Centrifuge, INDEV, NIYAMIT, Novilio Technology Solutions and Tarkik Solutions. The contracts cover management and strategy consulting, facilitation, and decision support.
The protests filed by Ekagra, AttainX, Logistics Systems and Unissant challenge how evaluations were conducted.