Leidos unseats longtime incumbent for $7.9B Army tech contract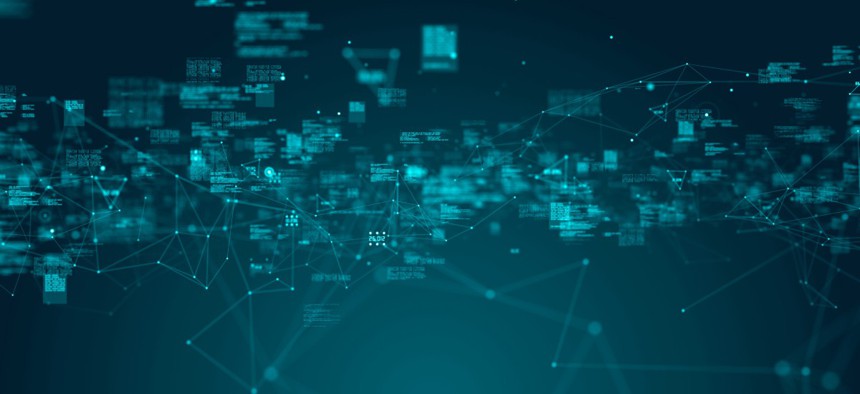 Held by the same company for 28 years, the Common Hardware Systems contract is a "one-stop shop" for buying commercial IT products and services.
Leidos has captured another multi-year, multibillion-dollar technology contract of the type that the company in its current iteration has been built to pursue — and in this instance, take away from a direct competitor.
The Army awarded iteration number six of the Common Hardware Systems contract to Leidos at a potential $7.9 billion ceiling over up to 10 years. Three companies in total submitted proposals for the CHS-6 recompete, the Pentagon said in its Thursday awards digest.
Common Hardware Systems is one of the Army's main mechanisms to acquire commercial IT products and services for multi-domain networks. In essence, the contract acts as a "one-stop shop" for Army and other Defense Department program offices to acquire hardware and other products on a relatively quick turn.
General Dynamics has been the incumbent in every iteration of CHS dating back to 1995 and primarily through Mission Systems, the defense company's business unit that makes IT hardware and software products.
The current CHS-5 contract was awarded in 2018 at a $3.9 billion ceiling over up to five years.
For the CHS-6 competition, General Dynamics decided to put forward its GDIT services unit as the prime contractor with Mission Systems taking on a major subcontractor role.
In the corporation's eyes, the new contract's mix of software-centric requirements with the more traditional hardware specs meant a systems integration business like GDIT would be better placed to win and fulfill the work.
Regarding Leidos: 
During an Aug. 1 earnings call with investors, Leidos' new chief executive Tom Bell said one of his main priorities will be to emphasize "building a quality backlog over time with quality wins" in the company's overall business development approach.
Proposals for CHS-6 were due in February, approximately three months before Bell joined Leidos as CEO. But the size, specs and duration of CHS-6 would indicate that contract fits into Bell's description of the kind of backlog and growth trajectory he wants Leidos to have.
CHS' other non-product offerings include system management solutions, components, customizable sustainment strategies, non-personal services and continuous technology upgrades.