General Dynamics wins $712M DHS IT recompete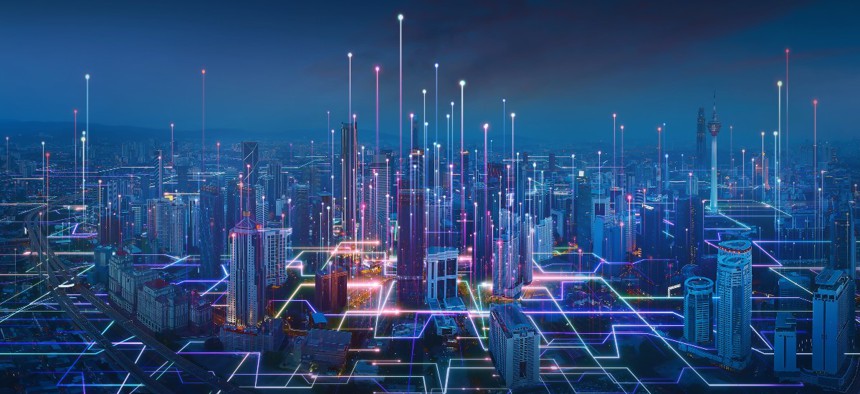 The Homeland Security Department sticks with the incumbent for this program focused on DHS' ongoing headquarters consolidation at the Washington, D.C. St. Elizabeth's campus.
General Dynamics' IT services unit has won the recompete of a multimillion-dollar task order to continue performing that line of work at the Homeland Security Department's headquarters site in Washington, D.C.
This new iteration of the St. Elizabeth's Technology Services program has a ceiling value of $711.9 million over up to seven years, which include one initial base year and up to six individual option years. DHS made the award on Wednesday and received two bids including GDIT's, according to Federal Procurement Data System records.
DHS first chose General Dynamics for the work in 2011 as part of the department's multi-year initiative to establish its headquarters on the West Campus at St. Elizabeth's Hospital, an effort that DHS and the General Services Administration are eyeing 2026 for completion.
Under the original St. Elizabeth's Technology Integration Program, GD's One Source business was responsible for building out an integrated network infrastructure at the campus to stay in-step with the construction work.
That potential seven-year task order carried an $867 million ceiling for GD One Source, a joint venture of the defense company's IT services and Mission Systems business units.
GD One Source won the first recompete at a $628 million ceiling over up to six years in 2018, when DHS renamed the program to St. Elizabeth's Technology Services. DHS has since obligated approximately 37% of that ceiling to-date, according to GovTribe data.
For the SETS II competition, the parent company positioned the GDIT business unit as the prime contractor.
GDIT's work areas include technical analysis, design, procurement, configuration, implementation, testing, securing, accrediting, and operations-and-maintenance of the St. Elizabeths Campus IT infrastructure as the consolidation and construction work takes place.
DHS awarded the SETS II order through the Alliant 2 governmentwide contract vehicle for IT-centric services and solutions. Each iteration