DHA faces legal challenges to how it conducted $2.5B procurement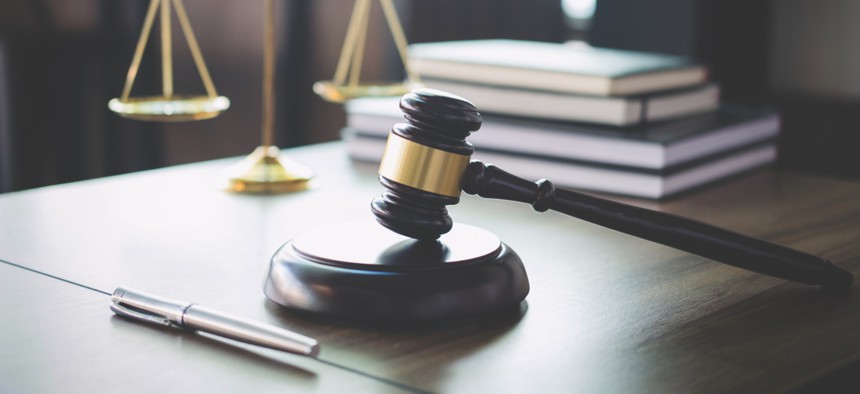 Protesters are alleging the Defense Health Agency used "phantom award restrictions" to limit the number of companies that could qualify for this global IT services contract.
The Defense Health Agency's attempt to open a $2.5 billion multiple-award contract for business has been mired in protests that have now moved to the U.S. Court of Federal Claims.
The Military Health System Enterprise IT Services Geographic Service Provider vehicle is a 10-year program that DHA is using to standardize how it buys IT services as it modernizes how it provides health services across the military.
In early July, DHA awarded six companies spots on the contract out of the 39 total bidders.
Several protests immediately followed, but the Government Accountability Office has since dismissed those now that AccelGov has gone to U.S. Court of Federal Claims on July 13 with its protest. The court has a higher level of authority than GAO regarding bid protest rulings.
Systems Plus Inc. and Syneren Technologies have since joined the AccelGov case with their own complaints. The court set an Aug. 3 deadline for other companies do the same. We will watch the docket for updates to see if that happens.
In its filing, several of AccelGov's allegations are redacted including a section that describes its technical evaluation. DHA apparently kicked AccelGov out of the competition based on the technical evaluation. Other redacted areas deal with DHA's evaluation of the company's past performance.
AccelGov complains that DHA didn't hold discussions with bidders. DHA said it could make awards without discussion, but the solicitation gave the agency the option to hold discussions.
The company claims that even though Federal Acquisition Regulations require discussions since the ceiling is $2.5 billion, DHA didn't hold them because it wanted to limit the number of awards.
"(DHA) decided not to hold discussions for the express purpose of artificially constraining the number of awardees, despite the solicitation's clear requirement to award to 'each and all qualifying offerors,'" attorneys for AccelGov wrote in the complaint.
The solicitation didn't limit the number of awards DHA could make, but AccelGov claims the agency used "phantom award restrictions" to limit the number of winners.
One piece of evidence AccelGov points to in its argument is that DHA deemed 85% of the 39 bidders as "technically unacceptable."
"Had the agency conducted discussions, AccelGov would have had the chance to point the agency to the information in its proposal that satisfied the solicitation's requirement," the company wrote.
Many of the other unsuccessful bidders fell into a similar situation, AccelGov claims.
AccelGov is asking for an injunction to stop DHA from competing task orders under the contract until the court has ruled on the protest.
From the court docket, it does not appear that the judge has ruled on the injunction yet. DHA is set to respond by Sept. 11.