Veterans Affairs exploring ownership of intellectual property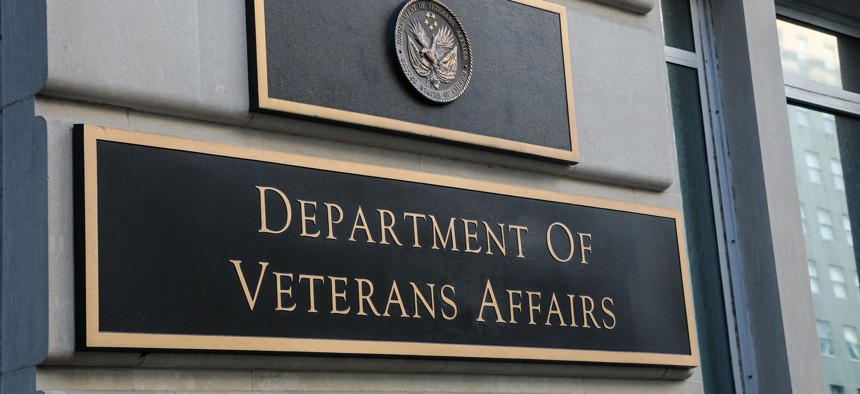 The VA wants to own the code when companies customize commercially-available software for the department.
Veterans Affairs Department have officials shared three initiatives that could impact the way companies work with the department.
Speaking at our most recent WT Power Breakfast on Friday, those officials touched on issues including ownership of intellectual property, organizational conflicts of interest and the department's need for more independent validation and verification.
Probably the most notable were comments from VA Deputy Chief Information Officer Luwanda Jones, who said the department wants to keep for itself the intellectual property that companies develop when they customize commercially-available software.
She specifically mentioned customization of software-as-a-service products. The VA would not keep all of the software as its own, just the code that is written for customization.
"You are doing that work for us so we own it," Jones said.
In response to questions, she made it clear that companies not willing to share that code will not win the contracts.
One important driver for that move is in how the VA wants to avoid vendor lock-in. The VA wants competition for work and if it owns that customized software, the department can pick the prime contractors it sees as best and share the code with those companies.
We'll definitely be following this to see how the VA will implement it and how industry reacts. Am I hearing howls of protest already?
During his session, VA Chief Procurement Officer Mike Parrish highlighted an independent verification and validation contract the department is working on.
That will likely be a single-award contract, where a company will go in and validate that existing contracts are meeting their goals and milestones. The contractor will be responsible for validating cost, schedule and performance baselines, according to a sources sought notice posted on GovTribe.
On top of the list for review is the electronic health record modernization effort being undertaken by Oracle-Cerner, but other modernization efforts will also fall under this contract's purview. This includes efforts to modernize the VA's financial management systems and its supply chain management.
The VA is also working on a single-award contract to modernize and manage its supply chains, Parrish said.
The final initiative that officials highlighted will focus on organizational conflicts-of-interest. Jones said the same company can do work in multiple parts of the VA, but office wants to make sure that mitigation practices and procedures are in place with the goal of making sure no company has an unfair advantage.
We see a lot of protests involving allegations of conflicts of interest, so more attention on that front should not be a surprise.
Parrish emphasized several times during his comments that his number one priority is bringing more full-and-open competition to the department. Mitigating OCIs is a big part of that.