Interior starts the bidding for $2B cloud integration contract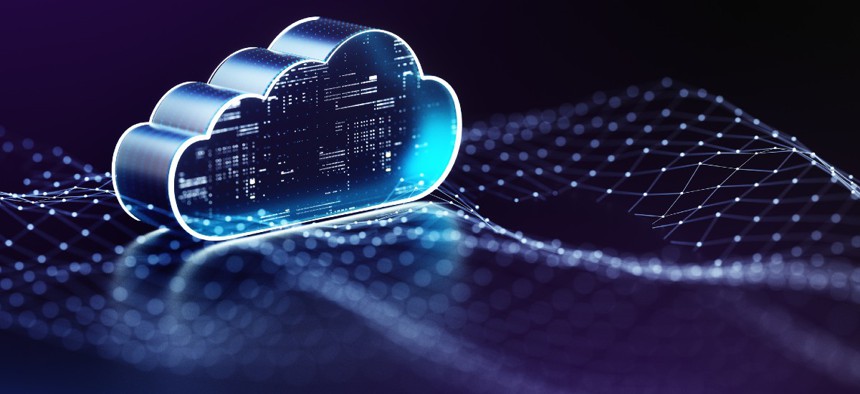 Like its predecessor, this second iteration of the Foundation Cloud Hosting Services vehicle focuses on buying such support from federal technology integrators.
(EDITOR'S NOTE: A prior version of the story misstated the ceiling value as $1 billion instead of $2 billion)
The Interior Department has opened the window for industry to submit proposals for a potential 10-year, $2 billion contract covering cloud computing licenses and related support services.
The department plans to select between three and five companies for the recompete of its Foundation Cloud Hosting Services vehicle, through which Interior buys cloud services from federal technology integrators.
Interior is seeking to bring in a handful of integrators for technical advisory support in migrating applications and other technology assets into a cloud environment, solicitation documents available via GovTribe explain.
Those integrators will also be responsible for developing a cloud-based production environment and providing post-deployment help. Work will take place over a two-year base period and up to four option years.
FCHS2 is a companion procurement to the potential $1 billion Cloud Hosting Service III contract, for which Interior is currently evaluating proposals for in a single-award selection.
CHS III covers the supply of virtual data centers and other cloud services across the entire department, signaling that Interior will award that contract to a cloud infrastructure provider.
Interior will evaluate proposals for FCHS2 across two phases, with the first phase bid due Aug. 4 as a video submission of no more than 20 minutes. The entire process is an advisory down select, where bidders learn in phase one whether or not they are likely to be selected for an award after phase two but are free to take their chances.
Phase two of the evaluation will focus on the proposals' technical and price aspects with those proposals due by Sept. 15. Written proposals should be no more than 25 pages after excluding the cover page, table of contents, listings of tables, exhibits, references and drawings.
SMX (formerly Smartronix) and CGI Federal rank one and two as the largest recipients of task order obligations under the current FCHS contract and have together booked approximately 53% of the ceiling value, according to GovTribe. 
Interior's larger cloud agenda eyes further consolidations of its data centers and migrations of more of its core technology services into cloud environments.
Those goals stem from directives out of the White House's Office of Management and Budget to wind down the government's numbers of localized data centers, but also take into account the distinct IT needs of individual agencies.