Air Force chooses 46 firms for nearly $1B weapons testing tech contract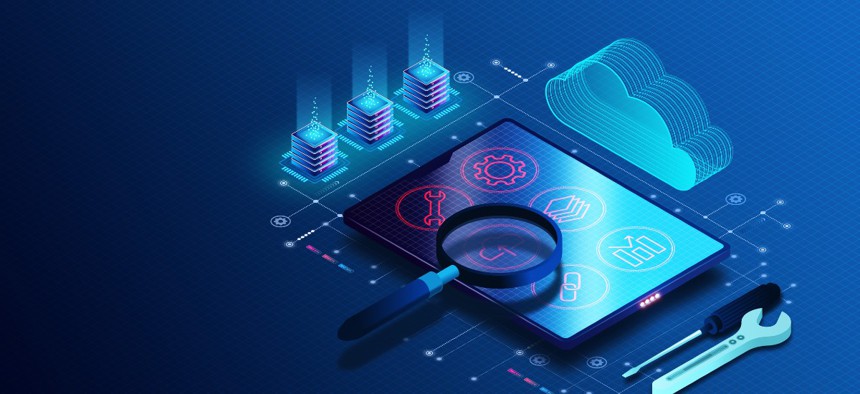 Awardees will compete to provide "highly-specialized technologies" for the testing and evaluation work.
The Air Force has awarded 46 companies positions on a five-year, $999.5 million contract vehicle to develop technologies for testing and evaluating weapons systems.
Companies will compete for delivery orders to provide what the Air Force terms "highly-specialized technologies" for T&E efforts focused on munitions, electronic combat platforms and systems in C5ISR — command, control, computers, communications, cyber, intelligence, surveillance and reconnaissance.
The Air Force received a total of 49 bids for this second iteration of the Test & Evaluation Technologies for Ranges, Armaments & Spectrum vehicle.
The Defense Department's Thursday awards digest listed these winners:
Advanced Strategic Insight
Aegis Aerospace
AI Signal Research
Alion Science and Technology (acquired by HII in 2021)
Altagrove
Applied Research Associates
Booz Allen Hamilton
Calspan
CFD Research
Colsa
Cummings Aerospace
Decibel Research
Dynetics, a subsidiary of Leidos
EH Group
FAAC Inc.
Flight Test & Mechanical Solutions
GaN Corp.
Georgia Tech Applied Research Corp.
IERUS Technologies
Integration Innovation Inc.
Intuitive Research and Technology Corp.
Jacobs
Kratos Defense & Security Solutions
Laulima Systems
LinQuest
Millennium Space Systems (a subsidiary of Boeing)
Modern Technology Solutions Inc.
Nou Systems
Oaklea Simpson Security
PeopleTec
Radiance Technologies
Raven Defense
Rogue Industries
Saab
Serco Group's U.S. subsidiary
Sigmatech
Signalink
Solutions Through Innovative Technologies
Solytics
Strategos Consulting
Technology Security Associates
Templar
Torch Technologies
Trident Research
Wavelink
Yulista Integrated Solutions
Iteration number one of TETRAS went to 14 companies in 2017 at a $998 million ceiling, but the Air Force used lowest-price technically acceptable criteria to make those awards. TETRAS II appears to be more based on best-value.
Based on GovTribe data, every incumbent of significance was selected for the new vehicle. TETRAS I has seen approximately 47% of the ceiling obligated to-date, while Intuitive Research and Technology Corp. has received the largest volume of orders on the current contract at $204 million.