NIST builds infrastructure for CHIPS loan program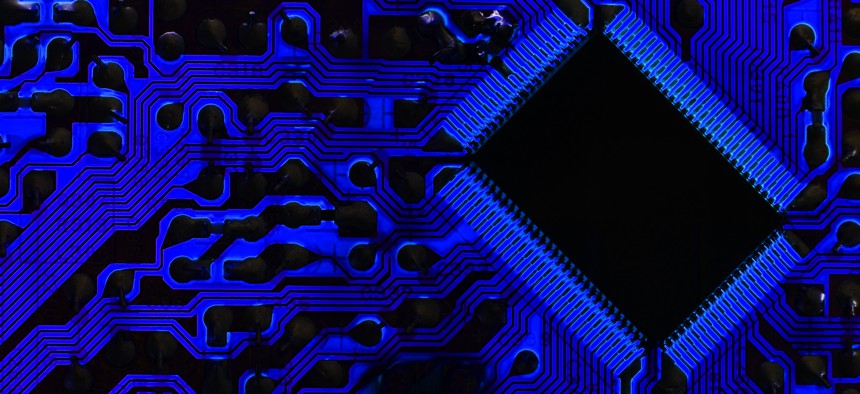 The agency wants help to create financial models and analyzing capital markets as it manages billions in loans and grants to restore the U.S. semiconductor industry.
The National Institute of Standards and Technology continues to build the infrastructure needed to manage the requirements of the CHIPS and Science Act, which authorized billions of dollars to reinvigorate the U.S. semiconductor industry.
Proposals are due next week for a contract to provide NIST with finance and capital market advice and services, according to a Sam.gov posting.
There is no dollar value attached to this contract. But NIST is looking for a company that help develop financial models, track markets, and analyze possible loan programs. The contractor will also provide models that will help evaluate individual applicants for loans and other financial instruments.
The CHIPS Act came about in response to the supply chain issues exposed during the COVID-19 pandemic. The challenge of sourcing semiconductors was a drag on the economy and illustrated national security vulnerabilities when such critical components come from non-U.S. sources.
The semiconductor industry largely has left the U.S. over the last 30 years. In 1990, the U.S. had 37% of the global market share. It is around 12% now, according to data cited by our sibling publication NextGov.
Proponents of the CHIPS Act pointed to the financial support other countries provide to grow their semiconductor industry. The law is designed to bring more of that production back to the U.S.
In addition to the financial and market analysis contract, NIST is separately working to award a contract for legal services.
The Commerce Department (NIST's parent organization) has allocated $39 billion to be disbursed to manufacturers in the form of loans, grants and guarantees.
NIST has four goals for the CHIPS program, according to solicitation documents:
Secure a reliable source of older-generation semiconductors for the defense industry and other critical sectors.
Increase U.S. production of leading-edge logic and memory chips.
Strengthen research and development efforts.
Grow a diverse semiconductor workforce.
The shortage of semiconductors created a slowdown in the defense and IT sectors as contractors had to wait on components needed systems and devices. Semiconductors have become the subject of frequent questions for publicly-traded government contractors during their quarterly earnings calls.
NIST has set up a CHIPS Program Office that this contract and the legal services contract will support.
Allen & Overy LLP won the legal services contract in May. An award for financial support services is expected in August.