SAIC faces challenges to $1.3B Treasury cloud win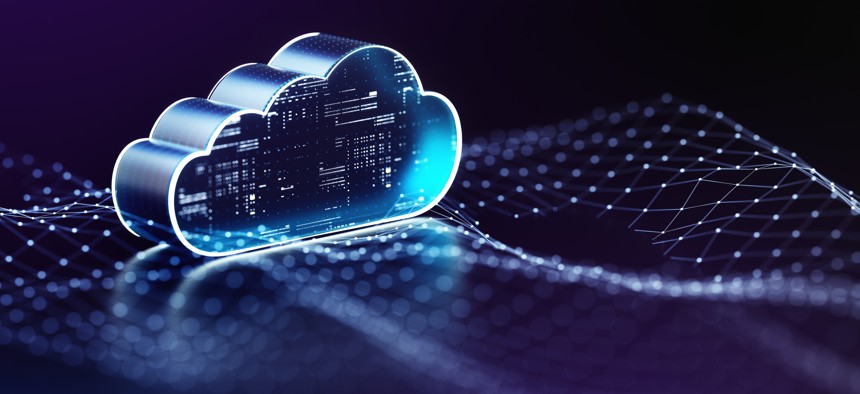 Two disappointed bidders are protesting the award that consolidates all of the Treasury Department's cloud buying activities.
Barely a week after winning a $1.3 billion Treasury cloud computing contract, Science Application International Corp. is facing a pair of challenges from its former parent and a partial incumbent.
Leidos and Booz Allen Hamilton have turned to the Government Accountability Office to challenge the decision. Both companies claim that Treasury didn't properly evaluate their bids.
Treasury competed TCloud as a blanket purchase agreement and will use it for all buying activity regarding cloud products and services. The department wants a single point for managing cloud initiatives going on across the organization, multiple cloud hosting providers and in-house IT infrastructure.
Booz Allen is an incumbent on several of the contracts being consolidated into the TCloud BPA.
Proposals were evaluated via four factors:
Factor 1: Demonstrated corporate experience
Factor 2: Technical and management approaches
Factor 3: A sample task order
Factor 4: Price.
Bidders wrote out their information for Factors 1 and 4, but made oral presentations for Factors 2 and 3. The Internal Revenue Service is running the procurement for the Treasury.
Booz Allen and Leidos filed their protests on Friday, with a Government Accountability Office decision due June 20.
A side note: September 2023 will mark 10 years since "Old SAIC" renamed itself Leidos and spun off the IT services business, which took the name SAIC.
Neither company crossed paths competitively for several years. But that has changed in recent years as they made acquisitions and pursued new opportunities, particularly involving enterprise IT and cloud-related procurements.
Leidos and SAIC now go head-to-head on a regular basis.
Their joint history may not be worth mentioning anymore, but I can't help reminding of that fact regarding their competitive relationship.