Leidos versus SAIC continues as they fight for $2.5B NASA contract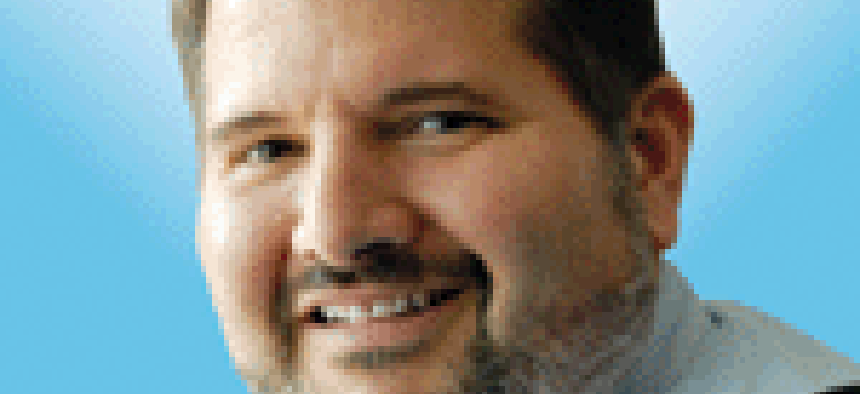 On Tuesday, Leidos CEO Roger Krone said during the company's second quarter earnings call that NASA was taking a corrective action involving a $2.5 billion IT infrastructure contract the company had taken away from Science Applications International Corp.
SAIC naturally filed a protest at the Government Accountability Office.
Krone told investors that NASA's corrective action would include a new award decision for the contract known as AEGIS. That isn't unusual and GAO usually dismisses protests when a corrective action is taken by an agency.
But that isn't what we are seeing here. GAO has not dismissed the SAIC protest. The only thing I'm getting from GAO is that it is an active case and can't comment on whether a corrective action has been taken or if a dismissal is imminent.
I've reached out to Leidos and SAIC as well. Leidos declined to comment and I'll update this post if SAIC responds to a separate request for comment.
But this is what I think is going on.
Leidos thinks the corrective action warrants a dismissal. SAIC disagrees and is telling GAO that NASA is not addressing the issues the company raised in its protest. GAO now has to decide to dismiss or not.
One thing NASA's corrective action does not do is pull the award back from Leidos. The reason I say that is if NASA told GAO the award to Leidos was pulled back, then GAO would have no choice but to dismiss SAIC's protest because technically there no longer is an award to protest.
Whatever NASA has said to GAO, Leidos and SAIC apparently falls short of entirely nixing the contract award.
GAO could still decide to dismiss SAIC's protest if it agrees with NASA and Leidos that the corrective action addresses the challenges raised in SAIC's protest.
If that happens, SAIC could then protest that decision and continue its arguments that the corrective action is inadequate.
If the protest is dismissed, I'll send a records request to GAO to get more details on what NASA proposed and perhaps/hopefully to see what SAIC and Leidos argued over. Dismissal means a closed case, so there is no reason GAO should share that information.
But if GAO doesn't dismiss, the protest continues on. Right now a decision on the protest is expected by Oct. 14.