GSA releases second draft for the next OASIS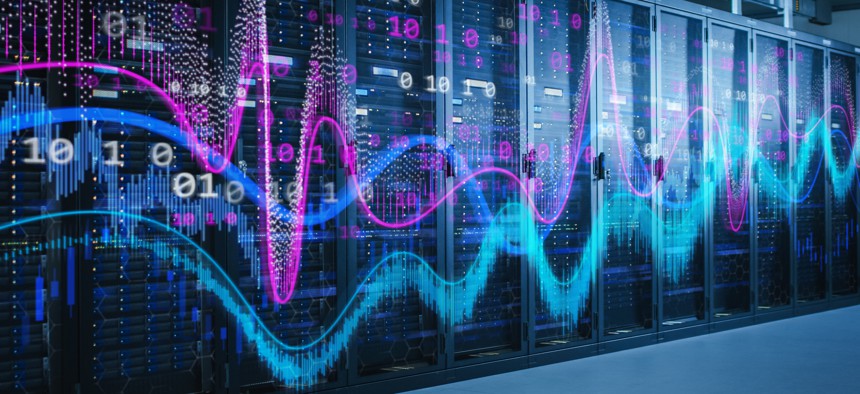 The General Services Administration continues its work toward a final solicitation for this massive professional services contract.
It appears the General Services Administration has listened to the feedback from industry amid the of a second draft solicitation for the next iteration of its OASIS governmentwide contract vehicle for professional services.
A cover letter that accompanies the second draft includes a list of changes GSA made between the first one that was released in November and the updated version unveiled Monday.
Some of the changes include clarification of teaming arrangements, updated subcontracting plans and goal requirements, and clarification of its overall fair opportunity process.
Draft two for OASIS+ leaves out a sustainability-related evaluation criteria for small businesses and a post-award greenhouse gas reporting requirement for primes on the unrestricted track. GSA made the greenhouse gas change to meet current regulatory requirements.
GSA also is working on two clauses specific to OASIS+. One will set the minimum sales requirement at $250,000, and the second clause is a cancellation clause specific to multiple-award contracts. Both clauses are under review.
The agency still expects to release the final solicitation by the end of March (this month). Comments on the second draft are due March 29.
OASIS is a massive vehicle with a $60 billion ceiling and hundreds of contract holders spread across multiple pools of professional services categories. GovTribe data indicates that federal agencies have obligated $30.4 billion in orders against OASIS to-date.
OASIS+ will be even larger because it also consolidates three other GSA vehicles with a combined $133.7 billion ceiling -- the first OASIS; Human Capital and Training Solutions; and the Building, Maintenance and Operations contracts.
GSA plans to award OASIS+ without a ceiling. There is also no limit on the number of awards. All bidders that qualify will receive an award.
Bidders must meet four criteria to qualify:
Be a responsible source according to the Federal Acquisition Regulation.
Submit a proposal that conforms to the solicitation requirements.
Meet all technical requirements in Section M.5 of the solicitation.
Must meet or exceed the qualification thresholds for a particular domain.
The contract will have eight domains:
Management and advisory
Technical and engineering
Research and development
Intelligence services
Enterprise solutions
Environmental services
Facilities
Logistics
Companies will not be evaluated on pricing, which will instead be emphasized in the task order level competitions versus the master contract.