NASA updates $1.3B IT services draft solicitation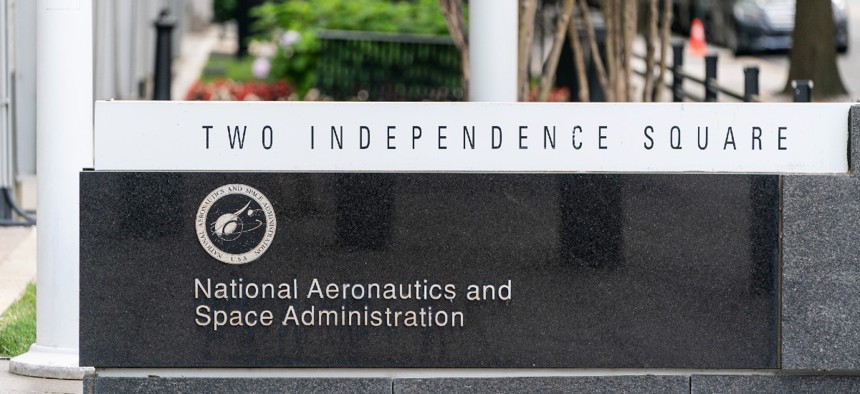 The agency tweaks its timeline, provides more details on its planned approach and shows where it wants industry feedback.
NASA has made some tweaks to the timeline for its $1.3 billion IT services contract known as NCAPS.
The final solicitation for NASA's Consolidated Applications and Platform Service contract is still expected to go out on Feb. 28, as we reported earlier this month.
The comment period on the draft request for proposals is open until Jan. 31. NASA released the draft on Jan. 6.
That 25-day period for industry feedback stands in stark contrast to how the Veterans Affairs Department gave contractors one week to give their opinions on the $60 billion Transformation Twenty-One Total Technology Next Generation 2 contract.
Once the final RFP for NCAPS is out on Feb. 28, companies will have 30 days to respond. Awards are expected in October with the phase-in beginning on Nov. 1, NASA said in the updated draft released Tuesday, Jan 17.
NASA also is planning a virtual industry day on Jan. 24.
The phase-in period maybe overly optimistic, given that NCAPS will be awarded as a task order under the Alliant 2 vehicle. It also consolidates as many as 10 existing contracts.
We expect protests because there can only be one winner, so a few incumbents will be disappointed.
Two Top 100 companies -- General Dynamics IT and Science Applications International Corp. -- hold some of the contracts to be consolidated.
NASA will use NCAPS to standardize how it manages platforms and applications, as well as for financial savings. Requirements cover general IT, customer support, information management and mission support systems.
A breakdown of the solicitation documents is here at GovTribe.com.
The updated Sam.gov notice asks companies to comment on requirements, schedules, proposals instructions and evaluation approaches.
"Potential offerors should identify any unnecessary or inefficient requirements and are also encouraged to comment on the [draft RFP] contract line-item number structure, any unique terms and conditions, the clarity of the scenarios, and the Section M evaluation criteria," NASA wrote in the notice.
NASA will evaluate proposals on mission suitability, cost/price and past performance. Mission suitability and past performance combined would carry more weight than price.