CIO-SP4 protests not quite done yet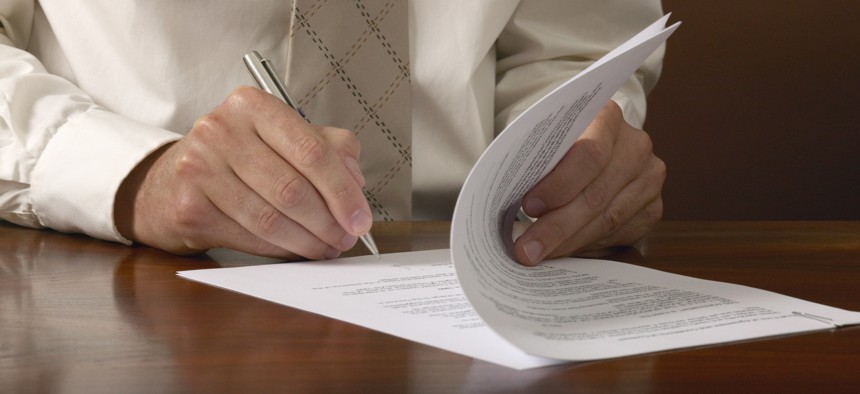 Two more companies believe their elimination from contention for the $50 billion IT vehicle was wrong.
At the risk of sounding like a broken record, a few more companies are unhappy over their exclusion from a spot on the CIO-SP4 contract vehicle.
United Solutions and Synectics for Management Decisions Inc. filed their protests in late December.
Paradyme Management Inc. also submitted protests around that time, but quickly withdrew them.
Synectics is claiming the National Institutes of Health organization running the procurement did apply the correct evaluation criteria for the $50 billion IT services vehicle.
Protests have become familiar territory for the NIH Information Technology Acquisition and Assessment Center and CIO-SP4, specifically the small business portion.
There have been over 161 filings at the Government Accountability Office since the solicitation was released.
A total of 119 protests were filed once NITAAC began eliminating companies through a downselect process based on a self-scoring threshold. NITAAC reinstated 117 companies through a corrective action it took in November.
NITAAC agreed to take a second look at the self-scoring cutoff used to eliminate bidders.
It is unclear if United Solutions and Synectics will eventually be covered by the November corrective action, or if this is a start of new protests.
GAO's docket lists March 29 as the expected decision date regarding United Solutions' protest, while April 3 is the deadline to rule on Synectics' challenge.
The protests and other complaints have centered on NITAAC didn't set a self-scoring threshold in the solicitation, which has exposed them to complaints that the threshold they are using is arbitrary.
No protests have yet involved the unrestricted track.