NIH acquisition official seeks to clear up 'misconceptions' about CIO-SP4 process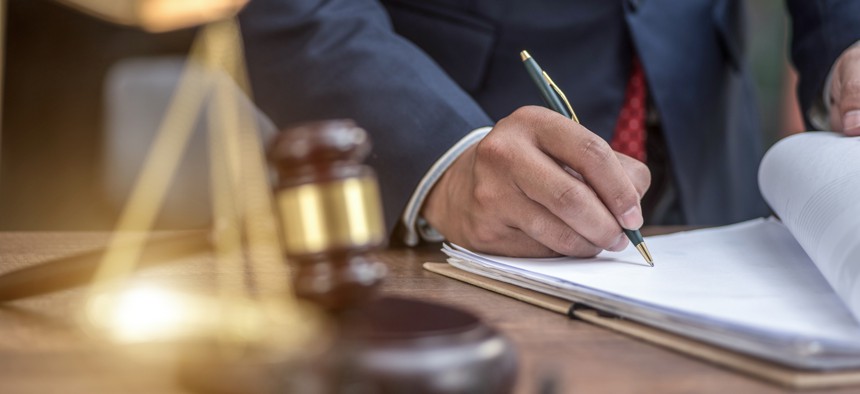 Small businesses still have plenty to look forward to regarding this potential $50 billion vehicle, NITAAC Deputy Director Ricky Clark tells us.
There has been plenty of disappointment among the companies eliminated in a downselect process during phase one of the competition for the potential $50 billion CIO-SP4 IT solutions vehicle.
Alongside that are what Ricky Clark, deputy director of the National Institutes of Health organization responsible for that procurement, says are misconceptions about what is going on.
Misconception No. 1: Only small businesses that were part of a joint venture or mentor-protégé relationship with a large business made the cut and will continue on.
I've written about that because of the number comments and complaints that came to me. I reached out to but never heard back from the NIH Information Technology Acquisition and Assessment Center. Clark said he couldn't comment at the time.
But now Clark can speak and in speaking with me, wanted to set the record straight as he sees it.
Clark said a significant number of independent small businesses are still in the running. He also told me NITAAC has exceeded its goals for small businesses in all categories of the CIO-SP4 competition.
NITAAC is running separate competitions across multiple small business categories — 8(a), women-owned, HUBzone, veteran-owned, etc. Each are getting their own pool in CIO-SP4.
A large number of joint-venture, mentor-protégé and independent small businesses have moved on to phase two of the competition.
Misconception No. 2: Out of the 10,000 possible self-scoring points, companies needed at least 9,800 to make it through phase 1.
Clark said that is not true. While the thresholds were different in each of the small business categories, Clark added he couldn't discuss the scores because protests have been filed at the Government Accountability Office questioning those figures and the cutoff point.
Also because of the protests, Clark couldn't address a question some in industry have raised that NITAAC lowered the scores as it validated the self-scores bidders submitted.
Update No. 1: Many of the companies I talked to complained that NITAAC had not conducted debriefings. By regulation, NITAAC isn't required to conduct debriefings until after awards are made.
But Clark said debriefings will come sooner rather than later as NITAAC wants to be as transparent as possible and disclose as much when it can. Debriefings would happen before the awards do, he said.
Two factors that can limit transparency are the protests and that CIO-SP4 is still in the source selection phase.
In phases two and three, NITAAC will verify other parts of the proposals. More companies will be eliminated before final awards are made.
Clark empathized with the companies that failed to make the cut. But he also said that could be a learning opportunity for those companies.
CIO-SP4 will have an on-ramp three years after awards are made.