Protests start for CIO-SP4 small business downselects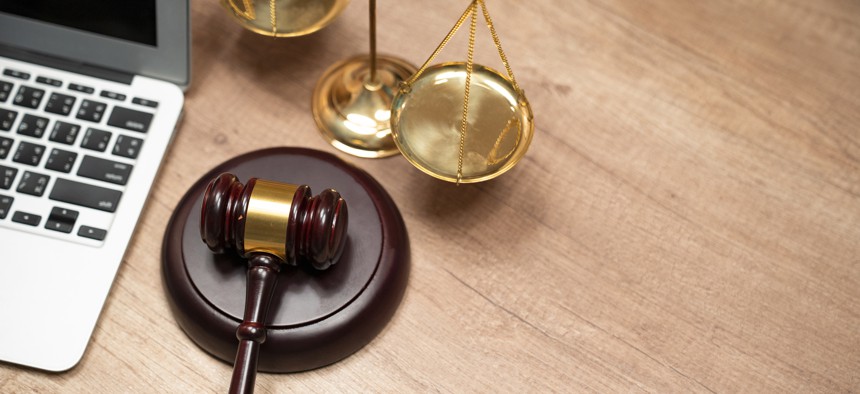 Ten companies have objected to their eliminations from the $50 billion IT contract.
CORRECTION: This story has been updated to remove Occam Solutions as a protester. They were mistakenly included in the list of protesters and have not filed a protest involving CIO-SP4. We regret the error.
I posted earlier this week that companies are complaining that they have been eliminated from the competition for the $50 billion National Institutes of Health's CIO-SP4 contract for IT products and services.
Now those complaints are coming home to roost. So far, 10 companies have filed protests with the Government Accountability Office.
Companies have been receiving notices over the past two weeks from the NIH IT Acquisition and Assessment Center that their proposals failed to make the cutoff in phase one, where NITAAC validated the self-scoring portion of their proposals.
Out of a possible 10,000 points, it appears that proposals with less than 9,800 points were eliminated. This has led many to complain that the mentor-protégé teams had an unfair advantage because they could use the large business partner to score extra points.
The large businesses often added points for earned value management systems and cost estimating systems that most small businesses cannot afford on their own.
What's interesting about this set of protests is that NITAAC has not held any debriefings with these companies. Because they haven't made any final awards yet, I'm told NITAAC is under no obligation to give any debriefings at this point.
In addition to no debriefings, NITAAC has shared precious little with the eliminated companies. The unsuccessful notices merely said that their self-score was validated and didn't meet the threshold NIH had set.
The companies know the score they submitted, but what does it mean that NITAAC "validated" their score? Did NIH score them lower or confirm the score that was submitted? If NITAAC scored them lower, then why?
I guess that's what the protests will try to pry out of NITAAC.
One legal source told me NITAAC could ask GAO to dismiss the protests as premature because awards haven't been made yet. A second possibility is that NIH takes a corrective action and lets the companies back into the competition for phases two and three.
Cynically, NIH could let them back in but plan all along to just eliminate them at the end. That way the agency can still meet its deadline for making awards. We'll have to watch and see.
Companies that have filed protests so far are:
2050 Technology
Dfuse Technologies
ImpactOne joint venture
MicroHealth
QuantaHub Squared
Red Oak Solutions
SDV International
SOFITC joint venture
Spatial Front
White Oak Solutions