Veterans Affairs adds 4 to $25B services vehicle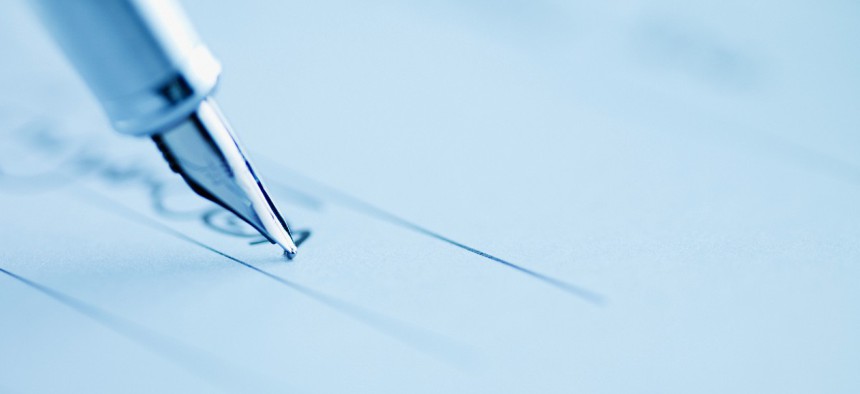 The VA conducts an on-ramp nearly four years after task order activity started on the contract known as VECTOR.
The Veterans Affairs Department has added four more companies to a potential $25 billion professional services contract nearly four years after it first opened for business.
Reefpoint Group, Revolve Solutions, Strategic Ventures Consulting Group and Tenacity Solutions won their seats on the vehicle known as VECTOR through an on-ramp process.
Each award was finalized Wednesday. The VA received 274 bids for the on-ramp, according to Federal Procurement Data System records.
VECTOR's long-form name is Veteran Enterprise Contracting for Transformation and Operational Readiness, a vehicle that covers general management and business support services across the VA.
Round one of awards in 2017 went to 68 service disabled, veteran-owned small businesses that was followed by a second batch of seven selections. Work takes place over an initial five-year base period and a potential five-year option term.
The VA moved forward with the vehicle in the fall of 2018 after a series of post-award protests and dismissals.
Awardees compete for task orders across six areas:
Management, oversight and improvement
Analysis
Training
Outreach
Supply chain
Human resources and staffing